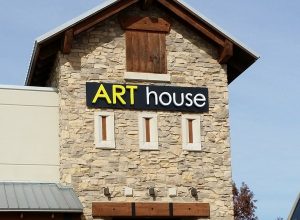 Come paint the night away to help support local charities.
The Art House and Lewisville-based charity Love Thy Neighbor are joining together for a party and paint fundraising event on Saturday, Feb. 11, at the new Art House Highland Village in the Highlands Ranch Shopping Center, 6100 Long Prairie Road, #800, in Flower Mound.
Love Thy Neighbor supports individuals and families who need nutrition and clothing. Proceeds from the event will go to fund the Soup Kitchen, CAP, Love Thy Baby and Love Thy Pet.
The Art House will be hosting two painting sessions led by Art House instructor, Karen Gattis. At the end of each session every participant will bring home a beautifully hand-painted Valentine's themed heart on a canvas.
The first session will be held from 4-6 p.m. and the second session will be held from 7-9 p.m., each can allow up to 30 people. A refreshment break with light appetizers will be held from 6-7 p.m.
The cost is $30 per person, payment will be due at the time of the event.
Sign up here or RSVP to [email protected] or call 214-793-3901.