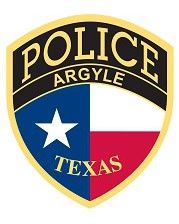 UPDATE: The Argyle Police Department received an email from the Country Lakes Homeowners Association on Thursday reporting that several dogs have been poisoned in the neighborhood.
Country Lakes is located off of Crawford Road between Hwy 377 and I-35W.
In an email to residents, the Country Lakes HOA reported that six dogs have died under suspicious circumstances and others are sick with symptoms consistent with poisoning. After talking to residents, Argyle Police have determined that there was no evidence of random poisoning of animals.
According to a press release from APD: "During our investigation, we have learned that in Argyle there have been two dogs, since January 11th that have died, with symptoms that could be related to the ingestion of poison. No conclusive testing was done on either animal. One animal (Hidden Trail) in Country Lakes, became sick on the 11th, was lethargic, and was taken to the veterinarian on the 12th were it died. At first, it was thought the dog may have had liver failure, and then later mentioned that it could have been as a result of rat poison. The other animal (Skyline Drive, not in the same neighborhood, but close) was sick multiple times during January before passing away on the 26th. It was reported by the owner that his animal roamed its neighborhood freely. There were multiple other people interviewed, whose dogs had been sick or died in the past month, but none had similar symptoms (liver failure, bleeding from orifices). One of our local vets mentioned that rat poisoning was fairly common in dogs as they kill and eat rats who have ingested the poison. There is no indication that random poisoning of animals is occurring."