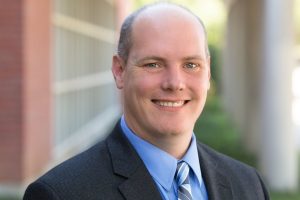 One year ago, I announced my desire to run for Town Council, Place 1. I intended to represent the people of Flower Mound with honor, dignity, and respect while being a leader who listens to our residents, seeking to understand, and making wise decisions for all of Flower Mound. I wanted to leave behind the divisive politics that so often characterized Flower Mound politics, and reflect the community I see every day. In May I was elected by the voters and since it has been my privilege to put my intentions into action.
I have had the honor to see the best of our residents. I am astounded by the care and concern that our residents have for our wonderful community. I believe this year has shown that we can have respectful conversations about the issues facing Flower Mound and work to find solutions. It is my desire to continue serving our residents in a manner that reflects the great community in which we live. Therefore, I am announcing that I will be running for re-election to Flower Mound Town Council, Place 1.
Fifteen years ago, my wife and I moved to Flower Mound for the same reasons many others moved here. We desired to raise our family in a safe community which offered high-quality amenities but offered the hometown feel of a smaller community. In my positions as an Associate Pastor, a volunteer leader, or representing our citizens on Town Council I have cherished the opportunity to serve the individuals and families of Flower Mound. It is the people of Flower Mound that truly make our community a Town. The character and integrity of our residents demands a high level of leadership from our representatives. This past year I have striven to meet this high bar as I represented our residents on Town Council.
It has been through listening to concerns I have helped strength our tree ordinance to better protect our tree canopy for today and for future generations. It has been through conversations with our community that the Parks and Recreation department has developed a new 5 year Parks Master Plan and we will be developing a new Trails Master Plan this year. It is through understanding the need that I have worked with our fire and police departments to make sure they have the equipment they need to meet the demands of our community.
I am running for re-election because Flower Mound needs a representative that has proven the divisiveness of the past does not represent our community. We need a council member who will listen to all sides before making a decision. We need someone who will uphold our high standards in their decisions and their actions. I will represent the people of Flower Mound as I have this past year; with honor, dignity, and respect. We are a community and as a Council Member I have and will reflect this; always listening, always seeking to understand, and always being fair.
I ask for your support as we work together to continue making Flower Mound the best place to live.