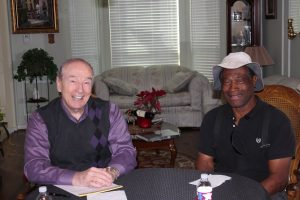 On August 28, 1963, during the march on Washington for jobs and freedom, Dr. Martin Luther King Jr. delivered his "I Have a Dream" speech on the steps of the Lincoln Memorial. That stirring, and soon to be immortal, speech was the defining moment in the civil rights movement in our country. Beginning with a reference to the Emancipation Proclamation, which freed millions of slaves a hundred years earlier, Reverend King said: "One hundred years later, the negro still is not free." He spoke about his dream of a colorblind society. "I have a dream that my four little children will one day live in a nation where they will not be judged by the color of their skin but by the content of their character. I have a dream today."
Dr. King became the conscience of our nation when he used his impassioned voice and formidable presence to illustrate the inequality in our system of justice. Here we are 54 years later and, although there has been great progress, including the election and reelection of the first African-American President, racial divisiveness is still one of the most serious issues facing us as a nation. No fair-minded person would disagree that Dr. King was an eloquent speaker with the charisma that mesmerized millions. Moreover, he was a man on a mission to end the discrimination that held blacks in the grip of a different type of bondage; a form of captivity based on fear of reprisals toward those who resisted their invisible chains.
Tragically, that mission would be temporarily disrupted when he was assassinated in 1968 by a cowardly sniper in Memphis, Tenn. Yet, his dream lived on in the hearts and minds of millions of Americans of all races. On Monday, January 16th, we celebrate Dr. King's birthday as a national holiday. In the video below, Willie Hudspeth, Denton businessman and President of the Denton County NAACP, talks about his plans to erect a statue of Dr. King in the Denton Square. Wearing his signature floppy hat, Mr. Hudspeth is a recognized figure in Denton County political activism. He is also a former two-term elected board member of the Denton Independent School District.