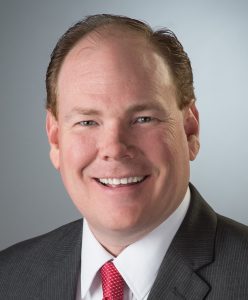 Continue to Take Precautions During Flu Season
Denton County Public Health (DCPH) is reminding residents to take action now to prevent the flu by getting a flu vaccine right away. It's best to get vaccinated as soon as possible because it takes about two weeks to build immunity.
Because flu is 'seasonal' and we discuss it every year, it's easy to forget the impact. Flu, along with pneumonia diagnosis, is the eighth leading cause of death in the U.S., and we have a vaccine to prevent it.
DCPH is reminding residents that getting vaccinated not only protects yourself, but also family and friends. Vaccinating helps safeguard those who are at highest risk of complications or death from the flu, including these groups:
Children younger than five, but especially children younger than two
Pregnant women and women up to two weeks postpartum
Adults 65 years of age and older
People living in long-term care facilities, including nursing homes
Native Americans and Alaskan Natives
People with chronic health conditions such as asthma, neurological conditions, COPD, heart disease, diabetes, HIV/AIDS, kidney and liver disorders, and cancer
Travelers, and those living abroad
Annual vaccination is the best way to prevent the flu, but here are some other ways residents can stay healthy this flu season:
Wash your hands often.
Avoid touching your eyes, nose or mouth.
Cover your mouth and nose when coughing or sneezing.
Stay home when you feel sick, and keep sick kids home from school.
Avoid close contact with sick people.
Practice good health habits, such as getting plenty of sleep and exercise, and managing your stress.
Residents can search flushot.healthmap.org to find a flu shot nearby. DCPH clinics have free flu vaccines available for those who qualify, including uninsured children and adults. Vaccines for all age groups are available, including quadrivalent and high dose varieties. Visit www.dentoncounty.com/immunizations for details regarding qualifications.
You can visit www.texasflu.org for the latest information on flu in Texas, and www.cdc.gov/flu for details about symptoms, treatment and prevention. You can also get updates though Twitter by following @CDCFlu.
Purchasing Department Honored for 21st Year in a Row
The Denton County Purchasing Department, led by Department Director Beth Fleming, has been awarded the prestigious 21st Annual Achievement of Excellence in Procurement® (AEP) for 2016 from the National Procurement Institute, Inc. (NPI).
The AEP Award is earned by public and non-profit organizations that obtain a high application score based on standardized criteria and is awarded annually to recognize Innovation, Professionalism, E-Procurement, Productivity, and Leadership in the procurement function.
The AEP program encourages the development of excellence, as well as continued organizational improvement, to earn the award annually. Although 2016 recognized 202 successful applicants across the country, including 48 counties, 72 cities, 25 higher education agencies, 23 school districts, 21 special districts, and 13 state agencies, Denton County is one of only 28 agencies in Texas and one of only 48 counties in the United States and Canada to receive the award.
Most notably, Denton County is one of only six agencies in the United States to win every year for the entire 21 years the award has been in place.
Meet Juli Luke, Denton County Clerk
Denton County Clerk Juli Luke began working in the County Clerk's office on September 7, 2005. Prior to her election in January 2015, Juli spent more than nine years learning the skills necessary to handle the day-to-day operations of one of the fastest growing counties in the United States.
Her first task as the elected County Clerk was to make sure that customer service was a top priority in her administration. She has also expanded the County Clerk's services to residents by putting into action three new satellite offices, as well as the two existing offices to fully assist all county residents. Since taking office, she implemented a new policy that requires all court staff attend training to ensure complete understanding of existing and changing laws in their respective jobs.
After first taking office, Ms. Luke immediately worked with vendors and the Denton County technology services department to bring the County Clerk's office into compliance with all existing State of Texas statutory requirements required of all county clerks. She prioritized and effectively implemented policies and procedures that allowed all county courts to transition to paperless filing, thereby saving time, money, and insuring the effective administration of justice.
Ms. Luke currently serves as a member of the elections committee and is a member of the auxiliary Board of Denton County Friends of the Family. She is also a member of the Texas Federation of Republican Woman and was past-president of Ladies of Liberty Senate District 12.
Ms. Luke has been a resident of Denton County since 1994 and has been very active in many local Republican organizations. She and her husband Randy have five daughters and attend Covenant Church in Carrollton.
Did You Know?
The Denton County Office of History & Culture has an excellent volunteer program with over 70 active members. These volunteers give their time, knowledge and skills by participating in a wide range of activities. Some of these activities include helping with special events and programs, group tours, school tours, the traveling museum program, and collections. There are many ways to become involved!
A volunteer's primary responsibility is to connect with the museum's visitors and to give them the best experience possible. As a volunteer you will need to:
Be knowledgeable about the Museum's collections and the courthouse architecture
Teach visitors about the Museum's collections
Engage tour participants in enjoyable and meaningful learning activities and discussions
Greet visitors and offer Museum information as needed
Be approachable and friendly
Attend required training and informational meetings
Be prepared and arrive on time for all scheduled volunteer shifts, tours and meetings
Promote the Museum's programs and events within the community
Have fun!
All volunteers receive a volunteer training manual with detailed information about the services provided at the Office of History & Culture, as well as a brief overview of Denton County history.
Volunteer training sessions are held several times throughout the year to give an overview of the opportunities available to you. If you are interested in becoming a volunteer, please contact our Education and Tourism Coordinator, Gretel L'Heureux at 940.349.2854 or Gretel.L'[email protected].
35 Express Update
Construction began on October 28, 2013.
Hardscape work continues at FM 407. The north to southbound U-turn lane will remain closed through early 2017 to complete aesthetic and decorative paving work. The south to northbound U-turn lane is now open, and the north to south U-turn lane is expected to open in early 2017.
Work continues on the ramps from northbound I-35E to Garden Ridge and from Garden Ridge to northbound I-35E.
Work to rehabilitate the original bridge Lewisville Lake Bridge continues.
Beam placement for the northbound I-35E bridge over Turbeville Road is expected to begin this month. The work will require overnight closures of the intersection. Turbeville/Hundley Road is expected to open fully in 2017. The remaining lanes will open in 2017.
The southbound I-35E entrance ramp, north of Swisher Road, shifted south on December 14. A new northbound exit ramp (459) will be constructed just north of Swisher Road in early 2017.
The Post Oak Drive bridge is scheduled for completion later this year. Crews continue work on the intersection. A new southbound exit ramp to Post Oak Drive, approximately a half mile north of the existing ramp, was scheduled to open in December. A new southbound entrance ramp will be constructed approximately a half mile south of the existing ramp. No ramps will be close during these operations.
Work continues on the new Turbeville/Hundley Drive underpass and the new Oak Drive/Lake Dallas Drive underpass. Both are scheduled for completion in mid-2017.
The northbound frontage road from Janet Court to the intersection of Lake Dallas Drive and the frontage road has closed and was scheduled to reopen in late 2016. The northbound Lake Dallas Drive exit has been temporarily relocated north of FM 407.
The southbound exit ramp to Loop 288 was relocated north about 1,000 feet on October 2, 2016.
The US 77 bridge was reopened to traffic in November. Work is now focused on reconstructing the southbound entrance ramp from US 77.
Northbound I-35E traffic shifted on new temporary pavement at the North Texas Boulevard bridge the weekend of December 9. This shift will provide additional clearance for oversized vehicles. The southbound main lanes are scheduled to shift onto similar temporary lanes by the end of the month.
There will be various nightly full closures of McCormick Street in January to demolish and rebuild the final segment of the bridge. There will be regular nightly lane closures during the month for this work.
The reconstruction of I-35E is part of the 35Express Project, an expansion of I-35E from US 380 in Denton to I-635 in Dallas, and is scheduled to be substantially complete in mid-2017.
As always, check out the project website at www.35express.org for detailed information and detour routes, as well as regular updates on additional lane and road closures and upcoming construction. Sign up for alerts to receive up-to-the-minute information to ease your commute. In addition, access to traffic cameras along I-35E is available.
Connect With Us
We would love to have you connected to the county by subscribing to our newsletter. Just use this link and enter your email and you'll be up-to-date on everything that's going on in Precinct 4: http://bit.ly/2aT2XNW.
And be sure and find us on Facebook at www.facebook.com/CommissionerAndyEads for the latest news in Denton County.

If you have any questions or comments, please let me hear from you. My email is [email protected] and my office number is 940-349-2801.