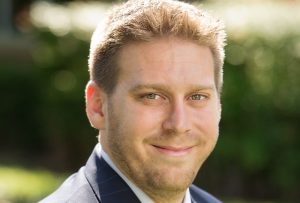 On Dec. 22, a Denton County Grand Jury returned a decision not to indict Flower Mound Councilman Itamar Gelbman on a charge of violating the town's Home Rule Charter Ethics Code.
The Denton County Attorney General's office had received the findings of an independent investigation in January 2015 for a possible indictment. Those findings were forwarded to the Texas Rangers for further investigation prior to being sent to a Grand Jury.
"I would like to offer my sincere thanks to the District Attorney, Law Enforcement and the Grand Jury for doing what is right," wrote Gelbman in a statement to The Cross Timbers Gazette. "I have the greatest regard for the integrity of our Texas justice system and their decision affirms my belief that the truth always prevails. I am happy this is now behind us, and I wish everyone Merry Christmas, Happy Hanukkah and Happy New Year."
The initial contention among council members, leading to the eventual investigation, kicked-off during the June 1, 2015 Town Council meeting, following the May 2015 election to council of Gelbman, Brian Rountree and Kevin Bryant.
That was when two P&Z Commissioners (the late Nels Pearson and then Vice Chair David Johnson) were targeted for untimely removal from their positions at the request of Gelbman. The two commissioners had a history of disputes with Gelbman when he was on P&Z.
The next month, Gelbman and Rountree requested an investigation of Council member Bryan Webb to determine if he was in violation for telling then P&Z Commissioner Pearson that he was about to be removed; information Webb received in closed session.
It was also in July 2015 that Gelbman and Rountree requested an investigation of Mayor Tom Hayden– and four of five council members– for possible violations of the town charter, town ordinances and Texas Open Meetings Act; none were found to be in violation.
But, it was during that independent investigation when the focus shifted to Gelbman and Rountree for Town Charter violations. That boomerang investigation, plus the added requirement of testifying under oath before the investigator, drew a complaint from Rountree; who then resigned for health reasons, prior to being subpoenaed in November 2015 to testify.
The independent investigation result on Gelbman, however, found there was evidence he may have shared executive session information to help resident David Vaught receive a larger incentive deal for his prospective Crossfire Defense Academy & Range, now set to open in summer 2017. Gelbman had expressed an interest in being an investor in the facility.
According to the investigation, Vaught refused Gelbman's approach and agreed to the town's original incentive deal.
When the council considered releasing the investigation results to the public, they reported that Gelbman threatened to: bankrupt the town; go after Town Manager Jimmy Stathatos' job; and, ruin Vaught's reputation.
Gelbman denied all claims.
While the Texas Rangers investigation continued and the Grand Jury deliberated, another Town Council disruption occurred during its Oct. 3 meeting.
Gelbman had sent email requests to Mayor Pro Tem Kevin Bryant and Deputy Mayor Pro Tem Bryan Webb to view their notes for the Sept. 6 council meeting regarding the approval of the Master Plan amendment and zoning change requests for the Bradford Park development. Gelbman had been the sole vote to deny.
The response by the Town Attorney, Hayden and the four other council members to Gelbman's request required a 20-minute meeting delay; as well as some emotional outbursts and impatient frustration. Ultimately, "homework" notes are not required to be viewed and there were no existing notes to share; both Webb and Bryant had trashed them following that meeting.
All the political maneuverings and the need to hire an independent investigator cost Flower Mound residents $35,000; caused an atmosphere of hostility, both in the political arena and on social media sites; and, created an undesirable reputation for the Town of Flower Mound.
It also brought into relief the need to create a procedure to follow for possible Charter Violations by elected officials.
As approved by voters in the Nov. 8 election, one of the Flower Mound Home Rule Charter Amendments– § 3.02.3. Procedure for Expulsion or Forfeiture of Office– will eliminate a repeat of the past 18-month scenario.
Also approved by voters, is the change from electing three council places on alternating years to electing two council places on staggered years, plus the amendment of Section 3.01 to provide that an individual elected to serve on Town Council shall serve a three-year term and to provide for a transition plan for implementing three-year terms.
Gelbman's Town Council term ends in May 2017. He has not shared any plans for future political activity.