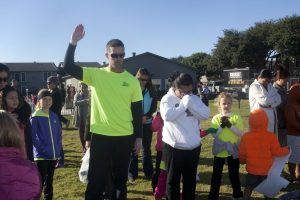 Imagine being considered such an outcast in your own country that your only hope for survival is to leave everything behind and emigrate halfway across the world.
Such is the case for the 3,500 members of the Chin community who have lived in Lewisville for much of the past decade. Their former home was on the western part of what's now called Myanmar, previously known as Burma, next to India in Southeast Asia.
Thanks to an organization called the Chin Community Ministry in Lewisville and area religious institutions, like Flower Mound's RockPointe Church, the group has slowly-but-surely been turning their lives around.
"A lot of people don't know about us, but those who do become very loyal and supportive of us," said Becky Nelson, executive director of Chin Community Ministry. "The Chin are kind of the embodiment of the American dream. They work very, very hard. They are not afraid of work. They want to better themselves."
The Chin are considered refugees by the United Nations as a people persecuted– or fearing death– because of religious, ethnic, or political preferences. This included being chastised for practicing Christianity in a country full of Buddhists.
Nelson said the first refugees were a small group of more-educated leaders who had spoken out against Myanmar's military regime. They settled in Lewisville in 2003-04, because of the growing number of area jobs.
"At that time, southern Denton County was the fastest-growing county in the state," said Nelson. "They could get jobs easier here than in Dallas," Nelson said. "Now Dallas and Fort Worth are considered refugee resettlement places; Lewisville is not. But, they could find jobs better here than in Dallas. They could go nearly any direction from here and get a job."
Other refugees originally fled from Myanmar 1,500 miles away to Malaysia, where initially they were able to obtain jobs. Though able to save some money, they were asked to leave by both Malaysia and the United Nations, so the next 150 came to Lewisville in 2007.
"We don't bring them here," said Nelson. "They basically go through a resettlement agency in Dallas or Fort Worth. When they come here, it's their relatives that bring them here, because they've been so established as part of the community they know that we will help them."
They receive between four- to six-months of help from the U.S. government, before having to go on their own. Then the Chin Community Ministry steps in, since many aren't able to get on their feet in that short a time, after arriving with virtually nothing and understanding little.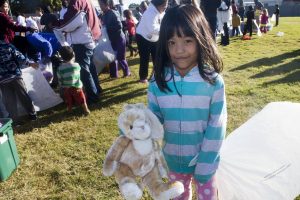 That's where the ministry and churches come into play. Other Flower Mound churches involved include The Village, Valley Creek, Trietsch Memorial United Methodist, and First Baptist Church, which originally started the ministry at the request of a Chin minister.
Nelson was a member of First Baptist Church of Flower Mound's mission team asked to lead the efforts nearly 10 years ago. Members of the Chin community arrived with virtually no knowledge of American culture, customs or language. The ministry, funded mostly by individual private and church donations, has helped change that.
"Part of our success is 150 of them have become American citizens," Nelson said. "We have about 150 homeowners who have worked hard and saved their money. Most of the others live in five apartment complexes in Lewisville.
"Some also have started small businesses, including a used automobile sales lot, three restaurants, two markets, four realtors, two tax preparers, a taxi service, and sewing services."
Since joining the movement in 2013, RockPointe has contributed through a variety of events big and small. They include a quarterly Share Day, like one held Nov. 19 at Vistas on the Park Apartments, where about 200 Chin community members were able to secure needed clothing, household goods, blankets and other items donated by church members.
"One of the reasons we continue to do this is housing costs are so high in Lewisville and everywhere else, if we can help them with sweatshirts for their kids or jackets or something like that, then they have their money to pay rent," Nelson said. "They are 90-percent employed, but when you make the wages they make, rent takes up 40- to 50-percent of their income."
Additional RockPointe efforts have included a Halloween carnival, Chin community garden, homeowners' garden program, making Christmas baskets and wreaths and a First Christmas in the United States program that matches a RockPointe family with a new Chin family. They read, pray and decorate together as part of the Chin Community Ministry's goal to develop relationships.
"That is one of the most meaningful events, because we tell them we're celebrating their arrival in the United States," Nelson said.
Among those spearheading efforts at RockPointe are Mitch and wife Amber Gray, who pitched the idea of helping the Chin in 2013.
"RockPointe is one of our more active support churches," Nelson said. "They support us financially. We have a member of RockPointe (Arnie Adkison) on our board. Mitch heads up our newcomer ministry. He and Amber have been supporters in so many ways, particularly with the newcomers."
Learn more about the Chin Community Ministry at lewisvillechin.org.