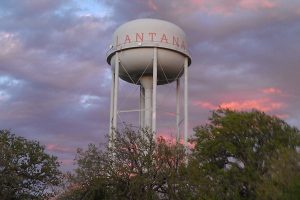 Lantana's HOA will soon have a better way to communicate with residents. The Lantana Community Association is rolling out a new mobile-friendly website and app early next year.
Insight Association Management, which manages the Lantana Community Association, and Lewisville-based Nabr Network are working together to bring the new "IAM Connected" app and website to Lantana and the management company's entire portfolio of community associations.
"Everybody wants information at the touch of their fingers on their mobile devices. They want to access things quickly, conveniently and easily. We started working with Nabr Network a couple of years ago to figure out if there was an option out there that we could utilize to enhance communication by putting information into people's hands," said Bruce Crawford, president of Insight.
"Over the last couple of years of working with them they have enhanced their product to meet our needs and we feel like it's going to be a great thing for all of our clients."
Crawford said that residents will be able to choose the best way they want to be communicated with, whether it's an email or a text message or push notification on their phone.
"The whole purpose is to get information to residents in the way that they desire," said Crawford.
The app will be fully interactive so the same features will be available as if you were sitting at your computer.
"You'll be able to reserve amenities, check the calendar, pay your assessments and see your payment history. Eventually we hope to be able for residents to use the app to pay for HOA events."
Another feature will allow residents to send messages and photos straight from the app.
"If you're out taking a walk and spot a stray dog you can snap a picture and upload it right on the spot. If our managers on property spot any issues they can take a picture and let the community know about it immediately," Crawford said.
Nabr Network will provide Insight with the technology, training and support for the app.
"We are the only management company in the Dallas-Fort Worth area that has a branded enterprise app that integrates with our website," said Crawford. "I think it's really going to help with resident engagement and communication."
The app will be available through an Apple enterprise link for Apple users and in the Google Play Store for Android users.  It will also be available for download via text message.