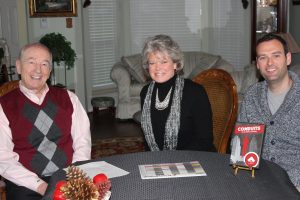 Generally speaking, what happens to people after they've been arrested, imprisoned for months or years and then released back into society? Are they able to get a job, reunite with family, become productive members of their community and deal effectively with the memory of their past incarceration? A quick check of the US Bureau of Justice Statistics (BJS) tells us that nothing could be further from the truth.
According to the BJS, 2,220,300 adults were incarcerated in U.S. federal and state prisons, and county jails in 2013 – about 0.91% of adults (1 in 110) in the U.S. resident population. Additionally, 4,751,400 adults in 2013 (1 in 51) were on probation or on parole. The United States has the largest prison population in the world and a recidivism rate which indicates that rehabilitation is not working.
Within three years of release, about two-thirds (67.8 percent) of released prisoners were rearrested. Within five years of release, about three-quarters (76.6 percent) of released prisoners were rearrested. Of those prisoners who were rearrested, more than half (56.7 percent) were arrested by the end of the first year. The report also found that recidivism was highest among males, blacks and young adults. Within five years of release, 82 percent of property offenders were arrested for a new crime, compared to 77 percent of drug offenders, 74 percent of public order offenders and 71 percent of violent offenders, the report found. Moreover, according to a 2016 analysis of federal data by the U.S. Education Department, state and local spending on incarceration has grown three times as much as spending on public education since 1980.
It makes one wonder how much money could be saved if rehabilitation was more effective. Could it be that inmates have very little training to prepare them for a more resourceful life after prison? To answer that question, Acceleron Learning (AL), a Texas- based company, was developed to address those issues and many others connected to our educational system. Employing experts who are also practitioners, i.e., PhDs, MDs, CPAs, CFPs, MBAs, MLHRs, and JDs, AL uses engaging video lectures and powerful planning tools to teach practical life skills online. Ryan Jackson, a Lantana resident, is the Founder of Acceleron Learning and, along with his father Gregg, has made arrangements to interview inmates at correctional facilities in Texas.
Gregg Jackson, a super successful businessman, who made his fortune manufacturing automotive components, retired several years ago in his late thirties. His son, Ryan, gave up a high-paying job in the corporate world to join his dad in the business enterprise that seeks to assist in rehabilitating those who have served their time and merely want a chance for a new start in life. Together, the Jacksons have created a plethora of educational videos and literature that help prepare inmates to re-enter society after their release.
"The course is very comprehensive and covers things like what documents they will need and how to get them; transportation, housing, budgets and bank accounts, writing a resume and looking for a job, and a list of hundreds of resources. All of these women are felons and that affects many things, where they can and can't live, work etc. By addressing many of the issues we know they will face and providing a roadmap and tools to help them navigate the challenging days, weeks and months ahead, we hope to encourage them and provide relevant information they can use to change the direction of their lives," said Jackson.
"It's a pilot program and its success will be measured down the road by the recidivism rate of the inmates who took the class. The goal is to provide this class to all the pre-release prisons in Texas and eventually across the country so that those who really want to make a better life will have the tools they need to make a new beginning. The feedback from the women the last day was overwhelming, I had trouble holding it together as the women shared what the material and the time together meant to them. I am incredibly grateful for the opportunity to share this material with women who truly need it. It was the most rewarding thing I have ever done and I look forward to doing it again."
To provide instruction for those in the correctional system they added a section called "Conduits – Life skills for corrections." In addition to their wide range of videos and literature the Jacksons have designed a "Reentry roadmap," a tactical resource that offers a step-by-step process for reentry, which puts an array of social service resources into the hands of newly released inmates and their families (www.reentryhelp.com).
In the video below, Ryan Jackson talks about Acceleron Learning's vision and introduces Kathy Parker, a Copper Canyon resident, who recently spent a week in a Bridgeport, Texas woman's prison as a facilitator in this groundbreaking curriculum. The "Management and Training Corporation" in Bridgeport has made a social impact by giving thousands of offenders an opportunity to change their lives. MTC's philosophy in Corrections is rehabilitation through education. For more info on the correctional system and how AL works, please click here: www.acceleronlearning.com/conduits.

Bob Weir is a former NYPD officer, long-time Flower Mound resident and former local newspaper editor.