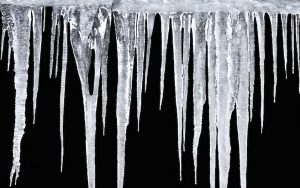 Denton County will get a good taste of winter later this week and its been awhile since we have experienced anything this bone-chilling.
Breezy north winds will ensure that temperatures fall into the upper 20s on Wednesday Night into Thursday morning.
While little to no precipitation is expected and skies will clear, strong winds coupled with very cold conditions will result in wind chill values in the teens and twenties.
Actual air temperatures on Thursday will struggle to climb above 40 degrees.
Thursday night into Friday morning will prove to be even colder as clear skies and light winds are forecast. Overnight low temperatures will likely fall into the low 20s.
This will likely result in some of the lowest temperatures we have seen within the past two years.
Residents and business owners are reminded to turn off outdoor sprinkler systems and wrap or cover hose bibs and exposed elements of sprinkler systems such as irrigation boxes and valves.
Overnight lows should rebound into the 40s by this weekend.