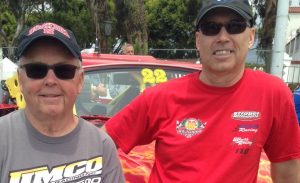 Booth Brothers Racing, an off-road racing team competing in auto races in the rugged desert region of Baja Mexico, will be building a simple, one-room, insulated home for a hard-working family of 6 located in the Maneadero, Baja Mexico region.
"The people in Baja have always been so supportive of our extreme sport of off-road racing.  We wanted to find a simple but powerful way to give back to these great race fans." said Scott Booth, VP-Marketing for Booth Brothers Racing and a Flower Mound resident.
"These folks come out by the tens of thousands on race day – it is the equivalent of Baja Mexico's 'Super Bowl' – and we are excited to help this community through our philanthropy home build," Booth said.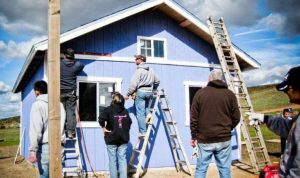 The race team's charity project is partnering with Baja Bound, a non-profit organization that has been building homes for these economically challenged families who work in the agricultural fields south of Ensenada Mexico who earn about $15 US dollars per day.
"These families work hard but typically are only able to scrape together a shelter made from wood pallets and cardboard with tarps for roofs.  Many times during heavy rains these huts are completely washed away.  We work with groups like the Booth Brothers Racing team to help provide a stable, dry and dignified home to give these families a better environment in which to raise their children." said John Rose – Director of Baja Bound.
"Our race team along with members of Baja Bound will be going down to Ensenada Mexico in January 2017 to build a home for Marcelino Pablo, his wife Francisca and their four kids Gabino (age 18), Claudia (15), Matilde (11) and little Rigo who is 6 years old.  We are happy to be able to lend a hand with this home build to provide this family a significantly better housing environment"
Booth Brothers Racing has established an online fundraiser for those who want to contribute to help cover some of the construction costs for their "adopted" Baja family's home at www.youcaring.com/boothbrosracingcharity.
This small, garage-built race team will be racing across 1,200 miles of the most rugged terrain in North America during the NORRA Mexican 1000 race event in April 2017.  However, the team's philanthropy home build will have to be completed first before tackling their racing adventure.