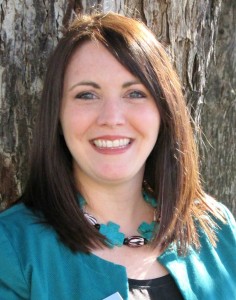 by Courtney Davis, Denton County Extension Agent – Family & Consumer Sciences
It's Black Friday and a great time to start your Holiday shopping. Cyber Monday is just around the corner, and maybe you are looking to make your holiday shopping a little easier by ordering and sending gift boxes containing food. If you are planning to send or receive perishable foods that will decay rapidly if not refrigerated by mail, follow these tips to keep them safe.
Meat, poultry, fish and other perishable foods need to be handled carefully and in a timely manner in order to prevent the growth of harmful bacterial which could cause foodborne illness.
During the holidays, many people send food gifts. These items, whether store bought or homemade, need to be handled properly.  According to figures from the Centers for Disease Control and Prevention (CDC), about 76 million cases of foodborne illness are reported each year. About 325,000 of these cases require hospitalization; about 5,000 people die.
Perishable food gifts must arrive cold to be safe to eat. If you receive a gift that is not cold at the time of delivery, do not eat it! Instead, notify the sender. It is better to be safe than sorry.
Food gifts marked "Perishable" or "Keep Refrigerated" need to be opened immediately and placed in the refrigerator or freezer. If you are ordering food gifts, specify overnight delivery and request a frozen gel pack or dry ice in the packaging. Transit time and product packaging foam or heavy cardboard designed to keep them cold are also vital.
Foods prepared at home may also be shipped to friends and family, but care is required. First, be sure to follow proper food safety procedures such as hand washing and prevention of cross contamination when preparing foods. Visit www.fightbac.org for more information about basic food safety.
Once you are ready to ship the foods, make sure items are frozen solid or refrigerator cold prior to shipping. Pack in an insulated cooler or heavy cardboard box with a frozen gel pack. Dry ice can also be used, but don't let it touch your hands or the food. Let the recipient know the box contains dry ice. Wrap the box in two layers of brown paper and mark it "Perishable Keep Refrigerated."
Ship perishable food gifts by overnight mail and try not to send packages at the end of the week because delivery could be delayed over the weekend. Let the recipient know a food-bearing package is on its way so someone can be home to accept delivery and get the food under refrigeration immediately.
It is best to send food gifts to someone's home. If you send them to a workplace, the food could be accidentally left at the office or in the trunk of a car. Confirm that someone will be home and send your surprise to their house.
For more information on safe home food handling, contact Courtney Davis, Denton County Extension Agent for Family and Consumer Sciences at 940-349-2882 or [email protected].