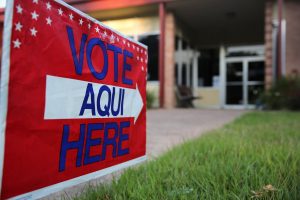 Denton County voters headed to the polls on Tuesday to choose the next president, along with state and county level candidates.
On the ballot were races for U.S. Representative, State Senator, Railroad Commissioner, State Representative, various judges, Denton County Sheriff and Tax Assessor-Collector.
Denton County stayed 100 percent red as expected. Donald Trump claimed 57.68 percent of the vote, with 169,175 votes, while Hillary Clinton garnered 37.51 percent (110,000 votes).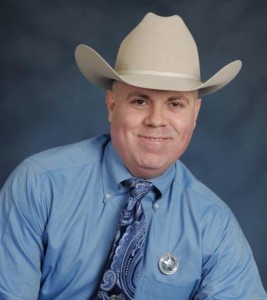 Tracy Murphree of Sanger won the sheriff's race by a wide margin over Libertarian candidate Randy Butler, taking 79.85 percent of the vote. Murphree defeated incumbent Will Travis in the Republican Primary in May.
"It's my honor to be the next Sheriff of Denton County," said Murphree. "It's been a long year and a half and I'm ready to go to work. I have so many people to thank. I could not have done this alone.  A special thank you to my kids for enduring this with me, they have been my rocks. I have made one campaign promise and that is to do the very best I can do to protect the citizens of Denton County. I won't let you down."
State Senator Jane Nelson (R-Flower Mound) easily won another term in Senate District 12, with 83 percent of the vote over Libertarian challenger Rod Wingo.
"Thank you, Senate District 12! I am honored to be your voice in Austin, and I will always fight for our priorities and values," Senator Nelson said.
In a three-way race, U.S. Rep. Michael Burgess (R-Pilot Point) held on to his seat with 65.13 percent of the vote over challengers Eric Mauck (Dem.), 30.79 percent, and Mark Boler (Lib.), 4.09 percent.
Michelle French kept her position as Tax Assessor-Collector with 82 percent of the vote over Libertarian challenger Andy Boler.
In District 64, Lynn Stucky (R) pulled in 61.58 percent of the vote, defeating Democrat Connor Flanagan.
State Rep. Tan Parker (R-Flower Mound) ran unopposed for his sixth term in District 63.
The only district judge race to draw a challenger was the 393rd District Judge race, where Republican Doug Robison fended off Democrat Evan Stone.  Robison got 63.69 percent of the vote.
Flower Mound residents also approved six out of eight amendments to the Town Charter, one of which increased council members terms from two to three years.
County Commissioner Bobbie Mitchell (Precinct 3) had no challengers in the general election, and won re-election.
See Denton County election results here.
See Texas election results here.
Here's a map showing those red and blue areas of Denton County: https://t.co/znW2ChceqU #TexasVotes2016 pic.twitter.com/E7IldqJBfb

— The Lewisville Texan (@LewisvilleTexan) November 9, 2016