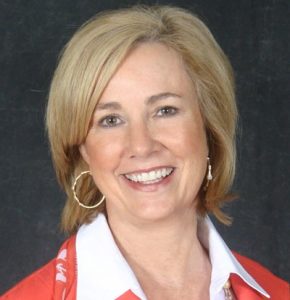 Can you believe it's already November?  It's hard to tell with the temperatures we've had lately.
In October, we also made some changes to our parking regulations.  The changes include requiring parallel parking (thereby prohibiting head-in parking) on public streets.  When you are parallel parking on a street that does not have a curb, make sure that you have two wheels off of the pavement.  Another addition to the regulations limits the time trailers may be parked on a residential street to no more than 12 hours.
At that same meeting Town Council made appointments to both the Planning and Zoning Commission (P&Z) and the Economic Development Corporation (EDC).  I would like to extend my gratitude to Keith Appleton, Joshua Combs, Richard Kravetz and Jason Lillard for their service to the Town.  I would also like to congratulate Paul Walker (P&Z), Brad Lowry (EDC) and Brandon Moore (EDC) on their reappointments.
The Planning and Zoning Commission will be adding Eric Fields, Wayne Hoyt and Richard Spies.  The Economic Development Corporation will add Justin Jenson and their Advisory Committee will be joined by Erinn Davis.  I wish to thank each of them for their willingness to serve and thank everyone who applied to serve.  We had some very good applicants which always makes it a difficult decision.
I just recently had the pleasure of participating in the Northwest Metroport Chamber of Commerce's Road Trip: Seven Communities, Seven Minutes.  This is an opportunity for the mayors of the seven communities representing the Chamber's region (Argyle, Northlake, Justin, Roanoke, Trophy Club, Westlake and Haslet) to tell audience members at their November Luncheon what's happening in each of our respective communities.  Listening to each of them speak, there is one common thing that is impacting each of us; the increase in growth and demands on our infrastructure for our region.
With the holidays in the near future, the Council has adjusted our regular meeting schedule to accommodate those who may be traveling.  The regular meetings have been scheduled for November 15th and December 13th.  After the first of the year we will resume our regular schedule of the fourth Tuesday of the month.
I hope that everyone enjoys their Thanksgiving and is able to spend it with those they care about.  Please take this opportunity to let everyone you care about know just how much they mean to you.  I am thankful for all of the citizens who pour so much of their time and energy into making Argyle such a fantastic town.