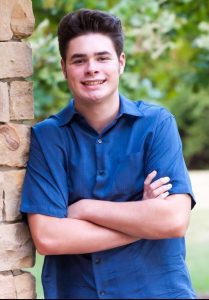 Regan Rodgers remembers little about what happened on Sept. 24, 2015, while playing ninth-grade football against an Allen team.
"My husband and I knew watching the game, he was getting pummeled," recalls Jennifer Rodgers, an English teacher at Clayton Downing Middle School in Flower Mound.
In the year since the Marcus High School sophomore suffered brain trauma, his family, a local physician and a renowned education expert have introduced a new program – GetSchooledOnConcussions.com – now taking root at Downing.
Though Regan had trouble getting up after the game, his parents thought he suffered an ankle sprain, not realizing until multiple doctor visits later that he had suffered three whiplash concussions.
The brain trauma Regan suffered would lead him on a winding path to recovery – one that he still continues today. His injury led to difficulty with school work, anxiety, isolation, depression and thoughts of suicide.
Regan Rodgers shared his experience during a Marcus High School TEDx presentation in May – eight months after the day he barely recalls.
During his recovery, his mother, Jennifer, began learning more about how concussions can affect students. She spoke with Dr. John Gomez, a local physician with Rapid Med Urgent Care, which has locations in Double Oak and The Colony.
Dr. Gomez approached Downing Middle School about a program to help educators learn more about identifying concussions and developing a plan for helping students recover.
Regan's situation served as a catalyst in opening the doors to educating the school about programs to help manage students with mild brain trauma injuries or concussions.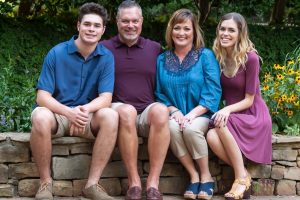 "The biggest challenge is getting them reintroduced into the school environment," Dr. Gomez said. For physicians, it is impossible to interface with students daily during their recovery. The program allows educators, parents and on-site medical staff to assess the student's progress and make necessary adjustments to ensure proper recovery. "It's a lot smoother process."
On Oct. 7, Brenda Eagan Brown, program coordinator for a return-to-school concussion program, shared guidelines during teacher in-service training at Downing Middle School to lay a foundation for how educators and parents can help students recovering from brain trauma.
Return to Play laws, now in effect in all 50 states, began in 2009 in the state of Washington. What was missing, Brown said, were guidelines for school districts to use in helping monitor students on campus during their recovery.
"There is a paradigm shift going on now," Brown said, adding that states such as Pennsylvania, Colorado and Oregon are implementing guidelines at schools statewide to assist educators with taking care of the whole student – physically, academically and emotionally.
"Schools are seeing more students with concussions," she said. According to the Centers for Disease Control and Prevention, an estimated 2.5 million individuals were identified in 2010 as suffering traumatic brain injuries (TBI).
From 2006-2010, falls were the leading cause of TBI, accounting for 40 percent of all TBI's in the United States that resulted in an emergency room visit, hospitalization, or death. Other causes include motor vehicle accidents and being struck by or with something or someone.
Using a team approach with an educator and a nurse, school officials can monitor students identified with brain injuries by utilizing specific steps to assess where they are in the recovery process. Studies have shown that in the first four to six weeks after a brain injury, students who returned to campuses and were given modified school assignments recovered faster than students who pushed themselves too fast or did no school work at all, Brown said.
"Teachers should implement immediate adjustments to alleviate cognitive overload," Brown said. "Let them stay in school, let them recover but don't expect as much from the students."
Studies also show that 70 percent of students with brain injuries will recover after four weeks. For the remaining 30 percent, more time and individual assessments are needed by campus personnel to allow for the longer recovery time.
"It's almost like active rehabilitation," she said, adding that the guidelines lead teachers to push students a little more following the initial four weeks after returning to campus.
The program is designed to "look at the total kid," she said, adding that educators can use pain scales, emotional queues and other indicators to assess each recovering student.
Dr. Gomez hopes the program will flourish at Downing Middle School and spread to other campuses in Lewisville ISD and beyond.
Jennifer Rodgers welcomes the program guidelines, adding she believes her family's experience can help others.
"It is empowering the schools to help the parents and the students," she said.  The team approach on campus takes the pressure off parents. The three-pronged approach by the team reviews medical, social and academic elements. "For us, the social was more important to us than the academic."
The program, she believes, is centered on the most important thing: "It's a good reminder that we're human first and we're here to help the kid through everything."
Regan agrees: "Depression really set heavy on my heart. I felt like I was living in a bad dream. Here I am eight months later. I feel more and more myself each day. And I still struggle to be that spontaneous adventurous kid that I was before."
The main lesson he has learned through the experience stands strong in his mind.
"This injury has given me a brand new perspective on life," he said. "Now I believe that anything we go through in life is to help others somewhere along the way."