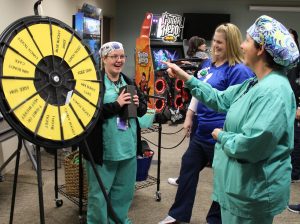 Texas Health Presbyterian Hospital Flower Mound once again achieved national recognition when named first among providers and named first overall in the nation among the top 100 Best Places to Work in Healthcare for 2016, by Modern Healthcare and Best Companies Group. The annual ranking recognizes employers for their outstanding performance in economic development, employee retention and employee satisfaction.
This annual program, now in its eighth year, is a highly sought-after designation which recognizes top employers in the healthcare industry throughout the United States. Application for recognition is open to all healthcare providers, suppliers and payers with at least 25 employees. In addition to the nationally ranked list, employers are recognized according to the size of their organization: small (25-99 employees), midsize (100-999 employees) and large (1,000 or more employees).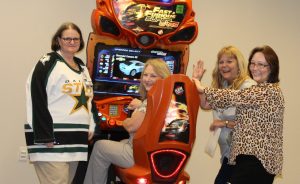 "Achieving the number one spot in Modern Healthcare's Best Places to Work in Healthcare for 2016 is one of the highest honors we could achieve.  Since opening, we set out to create a great hospital for our community with some of the greatest healthcare professionals available," said Spencer Turner, president of Texas Health Flower Mound.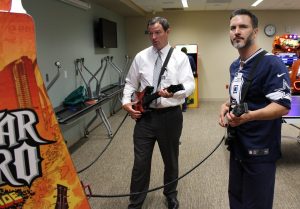 "Winning this great honor for the second time demonstrates that we have done what we set out to do.  Texas Health Presbyterian Hospital Flower Mound has a culture that attracts great employees which creates a great work environment which in turn creates a great environment of quality healthcare for our community."
This is the fifth year Texas Health Flower Mound was recognized.  The hospital ranked third place in 2015, fourth place in 2014, first place in 2013 and 17th in 2012. This year's awards ceremony was held October 5 in New Orleans, which Turner attended.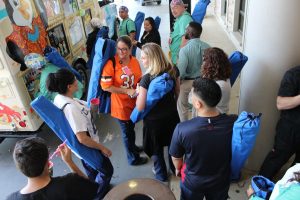 The program collects information from both the employer and employees, who complete an in-depth survey with approximately 72 questions in eight core areas:
Texas Health Presbyterian Hospital Flower Mound is a full-service, 101-bed facility with 400 physicians on its medical staff who practice a full range of specialties. As the area's first acute care hospital, Texas Health Presbyterian Hospital Flower Mound is committed to offering comfort and care to those seeking quality health services. For more information, go to www.texashealthflowermound.com.