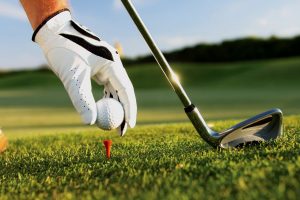 Flower Mound-based Cloud 9 Charities has partnered with The Doug Smith Memorial Fund for the 2nd Annual Golf and Giving to be held on Monday, Nov. 7, at Lantana Golf Club.
The golf scramble begins at 9 a.m. and includes breakfast, lunch, and drawings. Registration is $145 per player.
This is the second year Cloud 9 will host a charity golf event. The inaugural 2015 Golf & Giving was a sold out event raising thousands of dollars to fund local non-profits that benefit many families in our community.
"With the amazing community support for Cloud 9 and Doug Smith Memorial, we feel this year's event will be an even bigger success," said Stacey Mahieu, president of Cloud 9 Charities.
The Doug Smith Memorial Fund was started to honor Doug Smith, a long-time Lewisville community leader who was diagnosed with, then quickly passed away from cancer in July of 2014.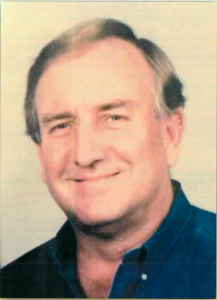 Smith was a Licensed Professional Counselor and a Marriage and Family Therapist who started the Community Counseling Center in Lewisville in 1992.  He counseled many individuals—as well as leading support and share groups– in marriage counseling, family counseling and presented many workshops for personal growth and development.
He valued education and would often encourage–and help fund–  clients who wanted to go back to college to earn their degree.  He helped many teachers, counselors, a chiropractor and even an attorney obtain a degree.
Smith often worked with clients who could not pay a fee, but were hurting and in need of counseling. Local churches and the CCA would direct families to him. Not only did he counsel these people for free, he would often reach into his own wallet to give them needed funds or would raise the money to help their families.
After Smith passed in 2014, many of his friends and clients wanted to honor his memory and help continue the wonderful work that he had started.  The Doug Smith Memorial Fund was established to provide: counseling for those who are in need, but unable to afford it; and scholarships for single parents who want to go back to college to better their lives and help their families.
"We are excited to partner with such a great group who is out there working to provide services for families in our community," said Kim Cloud, founder of Cloud 9 Charities. "Anytime two groups can come together with one mission to help, you know powerful things will happen."
There are still sponsorships and golf teams available for the golf scramble. For more information or to register for the event, contact Allison Fifer, Cloud 9 Charities Board Member at [email protected] or call 940-765-2684.
The Doug Smith Memorial Fund is a 501 (c-3) organization that raises money to provide licensed professional family counseling for families who cannot afford it and scholarships for single parents to attend college. To find out more about The Doug Smith Memorial Fund, call Bonita Smith at 214-228-3665.
Cloud 9 Charities is a 501(c-3) organization that raises money for local non-profits who require additional funding to serve the needs of local families. By producing large community events Cloud 9 has raised over 2.3 million dollars for these charities since 2004. To find out more about Cloud 9 Charities call 214-415-4806 or go to www.cloud9charities.org