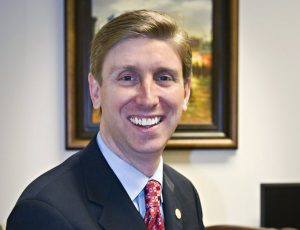 Many of you may have recently read stories of scam artists targeting seniors in the North Texas region. Earlier this summer, a retiree discovered that a credit card had mysteriously been taken out in the name of his deceased wife. Others discovered their mail had been forwarded to out-of-state addresses. Many of these individuals then began noticing charges on their bank accounts that they weren't responsible for. As it turned out, these cases were part of a larger scheme targeting the sensitive information of senior residents in retirement communities throughout the Dallas-Fort Worth Metroplex.
For those of us with elderly loved ones, knowing these kinds of scams occur can be deeply troubling. However, it's incredibly important to understand that in the tech-driven world of the 21st century, we are all vulnerable to these types of crimes. As our lives increasingly take place in the digital sphere, the importance of defending ourselves against online fraud and data theft is greater than ever before.
In response to this growing concern, October has been designated National Cybersecurity Awareness Month. Its aim is to raise awareness of these critical issues so that criminals are deterred from taking advantage of our vulnerable populations, including our seniors and children, and to make us more informed and better prepared to take preventive measures. In recognition of this important issue, here are a few steps we can all take to be a little safer on the Internet.
One of the most common activities is called "phishing." This occurs when cybercriminals trick people into giving up sensitive private information by posing as legitimate companies, and then they send the victims fake emails requesting social security numbers, credit card information or account passwords. A new global awareness campaign does an excellent job of informing consumers about malicious online activities and lays out a number of ways consumers can avoid being tricked by these kinds of scams.
First, always be wary of following a link in an email you receive. Cybercriminals often use this method to install malware, a harmful form of software onto your device. Even if the sender seems familiar, ask yourself if something appears suspicious about the email's content. Is the sender asking for sensitive information that wouldn't ordinarily be requested over the Internet? Is the sender making this request with an unusual amount of urgency or promising something that sounds too good to be true? If the answer to any of these questions is yes, you would likely be better off simply deleting the message and calling the institution supposedly responsible for sending it.
Second, try to keep up with updating your computer's software. This is especially important when it comes to security software, which is an absolute necessity in today's world. I know it can be a hassle to continually keep your programs up-to-date, but consider that in 2015, 99 percent of hacked customers from a major telecommunications company could have avoided victimization by simply updating their computers. Patching fixable bugs or downloading security software is a simple way to guard your devices from outside danger.
Third, make sure to set strong passwords. While it may be more convenient to opt for something easy to remember, it is also a major security liability. Having the same passcode for your Netflix or email account as you do for more sensitive information is an easily avoidable mistake. Hackers have become very good at guessing simple passwords, especially if they include accessible information like your home address, phone number, or name. It's also a good idea to change your passwords a couple times a year, because as we've seen in the news lately, cybercriminals are even beginning to steal account information all at once. Just as you would change your locks if you thought someone had a copy of your home key, you should routinely alter your passwords in a world where no information is totally secure.
The Internet is an incredible invention that has changed our world for the better. It has increased our ability to communicate, conduct commerce, and learn new things. But just like any other technology, we have to be aware of the negative ways it can be utilized. I hope these tips can help you feel a little safer while you surf the web in daily life. Be sure to visit https://staysafeonline.org/ncsam/ to learn more about how to observe National Cybersecurity Awareness Month.
As always, it is an honor to serve you in the Texas House of Representatives, and I welcome your feedback on this and any other state issues. If you would like to share a thought with me, please feel free to contact me at my Capitol office at 512.463.0688 or by e-mail at [email protected]