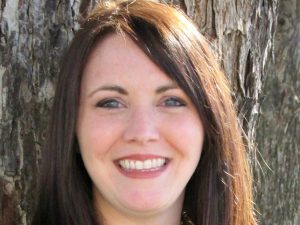 by Courtney Davis, Denton County Extension Agent – Family & Consumer Sciences
What is the best thing you can do as a parent for your children? Eat family meals together. Texas A&M AgriLife Extension Service has been celebrating our annual family mealtime initiative this September to encourage families to gather around the dinner table, turn off all electronics, enjoy each other's company and reap the many benefits of eating meals together.
Family meals build brain power. Turn off the television, put away the electronics and visit as a family about your day. Simply taking the time to have a conversation as a family builds your child's vocabulary significantly. Research has also shown a strong correlation with teens and tweens who engage in regular family meals and having increased test scores and better grades.
Family meals open communication and create family memories. Mealtime conversations can also open the lines of communication between yourself and your child in which they may mention school or social troubles they may be having so that they can be addressed early on. These open lines of communication also encourage a better self-esteem and lead to better choices amongst teens. In one study, teens who engaged in multiple family meals each week were less likely to smoke, use drugs, engage in sexual activity, participate in binge drinking and were less likely to have suicidal thoughts or report themselves as depressed. Having a hard time getting the conversation started? Visit denton.agrilife.org to print a list of conversation starters; a great way to add some fun and spontaneity to your meal.
Family meals cooked at home are often more nutritious. Home cooked meals on average contain more calcium, fruits, vegetables and dairy servings than meals prepared in a restaurant. They also contain less sugar, salt and added fat. Parents have the opportunity to model good eating practices during family mealtime. Children are more likely to try new foods when parents are modeling eating a variety of nutritious foods. Because of this, children who grow up eating family meals also tend to have a healthier weight later in life because they learn healthy behaviors early on. If you have a picky eater, get them involved in the cooking process and they will be more likely to try a new food…and like it.
I get it. Families are busy; mine included. Family meals do not have to be anything fancy. For nutritious, easy to prepare, family friendly, low cost recipe ideas (like the recipe below), visit dinnertonight.tamu.edu.
For more information, contact the Denton County Extension Office at 940-349-2882 or email Courtney Davis at [email protected].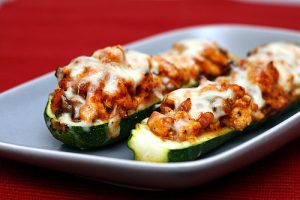 Zucchini Boats
3 medium zucchini
1 pound lean ground beef
½ small yellow onion, chopped
2 cloves garlic, chopped
8 ounces tomato sauce
1 cup low fat mozzarella cheese
1 ½ teaspoons chili powder
1 teaspoon ground cumin
Preheat oven to 375°F. Slice the zucchini lengthwise and use a spoon to scoop out all of the seeds and part of the flesh, leaving a groove for the meat mixture. Place zucchini halves in a glass baking dish. In a skillet, cook the onion, garlic, ground beef, chili powder and cumin.  Cook until the ground beef reaches a temperature of 155°F and is no longer pink and drain the grease. Add tomato sauce to beef mixture and heat until warm.
Remove beef mixture from heat and spoon evenly into zucchini boats. Place filled zucchini halves in a glass baking dish and top with cheese. Cook for 25-30 minutes or until zucchini has softened.
Serving Size: 1 zucchini boat; 180 calories;  7g fat; 3.5g saturated fat; 60mg cholesterol; 380mg sodium; 7g carbohydrate; 2g fiber; 4g sugar; 23g protein