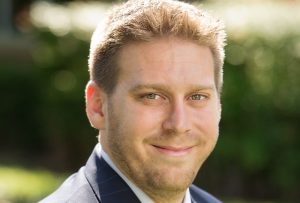 A few months ago I wrote about the favoritism shown to developers over our own residents by a majority of town council.
Last Tuesday (September 6th) was no surprise, as the council voted 4-1 (I was the lone nay) in favor of another Master Plan Amendment (MPA) from Low Density to high density housing, next to existing neighborhoods.
This vote was not only against existing neighborhoods, but a rejection of a thoughtful Planning and Zoning review which resulted in a 4-2 vote to deny the MPA as written.
The Mayor stated that the Council received many e-mails supporting and opposing the MPA and that there was nearly an equal split. But what was not mentioned is that the vast majority supporting the MPA were those financially profiting by this significant change, including their close friends and family, most of whom lived away from this development.
Those negatively impacted were opposed to the proposal unless a compromise was reached. I admired the impacted residents' willingness to work with the developer on a win-win solution.  But instead, the neighborhoods' respectful overtures were both rejected and criticized.
A close friend of the developer wanted council to ignore the neighbors who "spoke from emotions, not facts", and stated the development "will provide great amenities to Flower Mound residents." Another supporter and friend of the developer stated on social media that he supports limited government intervention in development, but he had no problem accepting a waiver of $80,000 in fees and incentives from our town.
When I asked the developer's representative exactly what amenities would be provided to Flower Mound, she replied that there are no amenities, and then she corrected herself saying that there will be benches and BBQ areas.
Council members who voted to support this MPA stated what they considered positive:  1) "this is a compromise", 2) "landowners have the right to make money", 3) "it is the 2499 corridor and it should be apartments", 4) "it fits the high density zoning in the area", and 4) "we need more high density for affordable housing".  No one but myself felt any obligation to address the concerns and representation of adjacent neighborhoods.
First, this is not a compromise. It did not follow our Master Plan and ignored any input and legitimate concerns from those most impacted. We spent much time and money creating our town plans and ordinances over past decades.
While I totally agree with the comment "landowners have the right to make money", it is not the town's responsibility to maximize the landowner's return on investment.
"It is on the FM 2499 corridor": This property is not FM 2499 frontage. There are 2 other properties between this development and FM 2499.
"It fits the high density zoning in the area":  This is another example of dangerous precedent set one year ago when council approved an MPA from Estates/Low Density to High Density. Again the impacted neighborhoods tried to reach a compromise and were ignored and criticized.
"We need more affordable housing": I am not sure what is considered affordable for my fellow council members, but a $500K starting price for a 2,000 square foot house with a "postage stamp size" yard does not sound affordable to me.
A resident from an adjacent neighborhood came in support of the town growth, but that with the major residential developments approved by the town the last few years, most of have either not been completed, or not absorbed by the market.  Therefore, we should slow down the high density residential developments, citing the concern that many small houses with "postage stamp sized" yards have been on the market for over a year now (despite the robust real estate market).  It is financially unhealthy and visually unattractive to keep repeating these mistakes.
Further, the developer's representative showed sales comparisons in nearby communities at $138 per square foot, and in Lakeside at $130 per square foot.  Again, this validates my opinion that a sales price of over $200 per square foot is not reasonable or affordable housing.
Finally, it is no surprise that on Thursday, Sep 8th, the Flower Mound Town Council voted 4-1 (again I was the lone nay vote) to remove ALL the P&Z members who voted against this development except for the single commissioner who was a friend of the majority council.
Although Town Council majority has taken a different direction with development, I will continue to uphold my pledge to support our neighborhoods and small businesses first and foremost in all my votes as your representative.
Itamar Gelbman, Place 5
Flower Mound Town Council