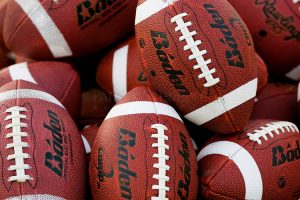 Argyle @ Abilene Wylie
Argyle will continue its perilous non-district season on Friday night as it travels to Abilene to take on Wylie.
The Bulldogs (2-1) are coming off of a 28-14 victory against Denison last week, and will be out for revenge against Argyle for ending their season in 2015.
The Eagles knocked Wylie out of the state semifinals last year with a 24-17 victory over the Bulldogs, sending them home for the holidays.
Wylie defensive lineman Dion Novil is a run-stopper, recording 44 tackles last season, along with 31 quarterback hurries and five sacks.
On Argyle's side of the ball, Chase Estrada, who had a touchdown reception and more than 100 yards receiving could be in for another big night.
Argyle will play Wylie at 7 p.m. in Abilene.
Coram Deo vs Lake Country Christian
Coram Deo will look to improve its season record to 4-0 at 7:30 p.m. on Friday night as it prepares to host Lake Country Christian.
The Lions will need to slow Eagles sophomore running back Matthew Tucker.
The game will be played at Coram Deo in Flower Mound.
Week of Rest
Liberty Christian, Guyer, Flower Mound and Marcus are on their bye week this week.