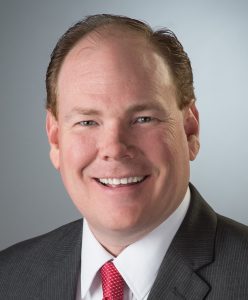 Denton County Establishes Juvenile Mental Health Court
Denton County Commissioners Court voted last month to establish a juvenile mental health court. This court, which will be called Soar, will allow kids ages 10-17 who are at risk of being removed from their homes because of mental health issues to receive intensive treatment while staying in their homes. The program will also address family issues contributing to the child's disorder.
Pending approval from Governor Greg Abbott, the Soar program could begin as early as November 1. It would operate as part of Denton County Court at Law No. 1's weekly routine and be funded with a discretionary state aid grant from the Texas Juvenile Justice Department.
Last year, more than 50 percent of juvenile offenders had a mental health disorder and were placed at a higher cost of care than their counterparts who were not diagnosed with mental health disorders. The intensive treatment program will last six months and requires buy-in from the child's entire family.
The Commissioners Court is very proud of this important step in the treatment of children with mental health issues.
Office of History and Culture Focuses on Educational Programming for Denton County
It's that time of year again! Students across Denton County are back in school and the Office of History and Culture (OHC) is ready for another year of providing educational resources. Each year they reach thousands of students through educational programs, and every year they strive to expand their outreach.
During the summer months the education team was hard at work meeting to fine-tune the Traveling Museum Program and tours of the Courthouse-on-the-Square and the Denton County Historical Park.
For elementary school students, the OHC offers the Denton County Then & Now tour highlighting what life was like in the past with comparisons to the present, as well as an introduction to county government with the opportunity for role play in the Commissioners' Courtroom.
For middle school students they offer the White Lilacs Tour based on Carolyn Meyer's historical fiction novel. The White Lilacs Tour brings Denton's Quakertown Story to life by taking students into one of the remaining Quakertown houses located at the Denton County Historical Park and on a walk through Quakertown Park.
To schedule any of these tours or traveling museum programs for your school, email [email protected].
In addition, this year the OHC is creating new opportunities for high school students with the Youth Advisory Council. The Youth Advisory Council is open to juniors and seniors across Denton County with an interest in working together to discuss and engage in local history in new and interesting ways.
Students will participate in various monthly group activities and special projects to learn more about local history and the community in which they live. Projects will be structured around the students' interests.
Applications to join the Youth Advisory Council are due Friday September 23. Visit the website or [email protected] to learn more!
Plans on Track for Southwest Courthouse
The construction of the new Denton County Southwest Courthouse is well underway and on track for opening late January of 2017. The courthouse is located on 5.0 acres in a new development along Canyon Falls Drive in Flower Mound at Hwy. 377, just north of FM 1171.
The 32,000-square-foot building will accommodate not only the new Precinct 4 Commissioner's Suite, but will also be home to the County Clerk, Tax Office, Constable, Justice of the Peace, Department of Community Supervision and Corrections, Denton County Juvenile Probation, DPS, Health Services, as well as a Community Room and support spaces.
The facility's exterior material palette consists of heavy timber elements with natural stone veneer and a standing seam metal roof to complement the Canyon Falls Development. In addition, the project was designed to attain a LEED Certification.
New Light Installed in Argyle
We're happy to report the light is up and working on 377 at Frenchtown in Argyle! Our office worked diligently with Union Pacific Railroad, Texas Department of Transportation, and the Town of Argyle to get this important safety measure completed before the start of the new school year. We are also working with TxDOT on specific timing issues that have been brought to our attention.
Mary Kay Breaks Ground in Denton County
Denton County Commissioners Court is proud to be a part of the groundbreaking celebration of global cosmetics company Mary Kay Inc.'s new $100 million manufacturing and research and development facility, located on a 26.2 acre plot at the northeast corner of Denton Tap Road and Vista Ridge Mall Drive in Lewisville.
As a result of an extensive search throughout North Texas, last November Mary Kay officials identified the City of Lewisville in Denton County as the future site of its new facility.
The new facility will be a 470,000 square foot building and is scheduled for completion the first quarter of 2018. This facility is expected to support Mary Kay's future needs as they continue to serve the independent sales force that numbers more than three million worldwide as the company continues its innovative vision.
Did You Know?
As restoration plans for the mid-1800s log cabin discovered on the corner of Quail Run Drive and Flower Mound Road, newly-named the Gibson-Grant Cabin, get underway, the Denton County Office of History and Culture is searching for volunteers to assist with tours, programming, and archaeology.
Mark your calendar. Denton County staff will hold a volunteer orientation on Monday, September 19, from 6 to 7:30 p.m. at the Flower Mound Police Department, 4150 Kirkpatrick Lane.
RSVP by calling 940.349.2854 or emailing [email protected].
35 Express Update
The reconstruction of I-35E is part of the 35Express Project, an expansion of I-35E from US 380 in Denton to I-635 in Dallas, and is scheduled to be substantially complete in mid-2017.
As always, check out the project website at www.35express.org for more detailed information and detour routes, as well as regular updates on additional lane and road closures and upcoming construction. Be sure and sign up for the alerts to receive up-to-the-minute information to ease your commute. In addition, access to traffic cameras along I-35E is available.
Connect With Us
Precinct 4 has started a regular "Coffee with the Commissioner" at various cities and towns in our precinct. So far we've been to Flower Mound, Lewisville and Argyle, and we're coming soon to a community near you.
Also, don't miss a thing! We would love to have you connected to the county by subscribing to our newsletter. Just use this link and enter your email and you'll be up-to-date on everything that's going on in Precinct 4: http://bit.ly/2aT2XNW.
If you have any questions or comments, please let me hear from you. My email is [email protected] and my office number is 940-349-2801.