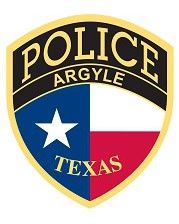 The following is a summary of incident reports recently made to the Argyle Police Department as compiled by the staff of The CTG:
On June 27 at 11 a.m., a man who lives in the 400 block of Ben Boyd Rd. reported his wife had called and forwarded a photo of a snake on the front porch that looked like a copperhead. After an officer arrived at the home, the snake was reported deceased.
On June 30 at 6:20 p.m., a black calf was reported running down Gibbons Rd., but had been put behind fencing before the officer arrived. The calf was out again at 8:30 p.m. and the owner was called.
Between July 2 and 4, there were multiple fireworks complaints—including a group in the parking lot of Argyle High School and one on Stonecrest Road that hit an electric pole which shut off the power in the neighborhood.
A serious multiple vehicle accident at 11:30 p.m. on July 3 near the driveway to the First Baptist Church on Hwy 377 shut down the road both directions. One of the men was pinned in the vehicle, was unconscious and had heavy bleeding. Weather conditions had Denton Air Medics grounded, but Denton Medic arrived on scene.
On July 5 at 4:30 a.m., a tree fell across Crawford Rd., blocking it both ways. There was too much lightning going on at the time to dispatch a crew to cut-up the tree.
At 8:40 a.m., an officer was flagged down to report that Johnny Joe's at 321 S Hwy 377 was pumping water out of its gas tanks following the heavy rain overnight. The Fire Marshall was notified.
On July 21 at 5:30 p.m., a suspicious person call came in from the 300 block of E Hickory Ridge Cir. to report a mid-30s, balding white male, with missing and decaying teeth, wearing a gray shirt and jeans came to the callers home and that of a neighbor trying to sell carpet cleaning. The man and another male left in a silver Dodge Caravan.
About 10-minutes later, another call reported the man matching the description of the previous call was driving through the 500 block of E Hickory Ridge Cir., getting out to approach homes with open garage doors, to sell carpet cleaning from a Lewisville-based service.
At 6 p.m., a call from the 400 block of Dallas St. reported the same suspect selling carpet cleaning services.
At 7:30 p.m. on July 21, a call came in from Fuzzy's Taco Shop at 421 S Hwy 377 to report two intoxicated white males, a blond wearing a green shirt and jeans and a dark-haired man wearing a gray-striped shirt and dark pants, who had escaped from a local rehab center and were "drunk and causing a ruckus." When the officer arrived, the men had left and were not found in the area.
At 10:30 p.m., a call came in from the Country Club Rd and Thornridge Cir. area to report two young white males, one in a green shirt and the other in a striped shirt, had knocked on the door asking for directions to the rehab center. Both men were muddy and said they were being chased by a man with a shotgun.
On July 23 at 8:50 p.m., a call from the 100 block of Red Bud came in to report that unsupervised kids have been riding up and down Red Bud on 4-wheelers for about eight-hours. The caller requested an officer to visit the home where the kids live to request they stop. The officer reported a male adult said he'd just returned home from work. The 4-wheelers were parked.
On July 25 at 10:30 a.m., a call came in from a resident on Charyl Lynn Dr. to report an online payment of $400 to Bringmedirt.com on July 14 for fill-dirt had resulted in non-delivery following numerous calls to schedule delivery. The caller was told to contact his bank to reverse the charge and the contractor will be contacted to advise of theft charge due to non-delivery.
At 8 p.m. on July 25, a call came in reporting a white goat in the middle of the train tracks near the 100 block of W Frenchtown Rd. An officer reported the goat had left the tracks and wandered off in a western direction.
On July 26 and 3:40 p.m., a caller from the Hwy 377/Frenchtown Rd. area reported a large white goat strolling around loose, judged to most likely be the same goat on the track the day before. At 4:25 p.m., another goat call was received. Upon investigation, the employees at Argyle Auto Care reported that Burt and a man named Tom both own goats in the area. Tom said he'd go count his goats.
On July 27 at 8:30 p.m., a caller from the Oak Hills Community Church reported a white goat with brown horns near the train tracks.  It's unknown if Tom ever got his goat.
At midnight on July 28 a call came in reporting one juvenile who lives in the 100 block of Red Bud is again driving up and down the road on a 4-wheeler. It is literally an ongoing problem.