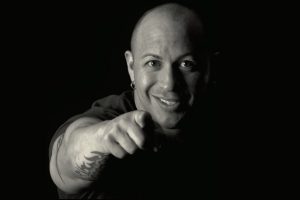 by Jesse James Leyva
You eat the right foods, drink the right drinks, and exercise regularly. In other words, you're strong and healthy, however you're as flexible as a piece of plywood. Good news, you don't have to stay inflexible your entire life. With the right steps, you can improve your flexibility, which will make life that much better, here's how.
Roll Before; For many years, it was common practice to stretch before working out. In recent years, folks have ditched that advice for something better: it's time to work with a foam roller, you'll gently stretch your muscles before working them out and it's safer.
Go All the Way; As you exercise, you can help your flexibility by working throughout your entire range of motion. You may have a harder time squatting your full range of motion, but sticking with it will lead to more flexibility.
Stretch Afterwards; Your routine winds down, your muscles are tight, by taking 10 minutes to slowly stretch is a huge step to flexibility. A good post-workout stretches what you just worked on and stretching for the entire body.
Take It Slow; When stretching for increased flexibility you'll be tempted to push hard, but don't give in. Instead, relax and take the slow path to flexibility. Going too far too fast will actually make your body work harder to repair itself from small injuries that can occur. Instead, take your time and ease your body into stretches.
When you feel an uncomfortable burning sensation that actually hurts, back off and stretch to the point of slight discomfort. Accept that you can't increase your flexibility overnight, and you will make better headway than beating your muscles into flexible submission.
Call 972-355-2639 or email today to get started…and take advantage of our FREE BOOT CAMP OFFER!