Rogers to join Medical Center of Lewisville Board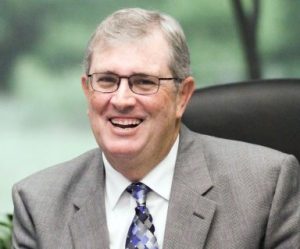 Medical Center of Lewisville (MCL) announces the appointment of a new board of trustee member. Kevin Rogers, EdD will complete the term of Quentin Burnett, who retired earlier this year. The term expires December 31, 2017.
Rogers began his educational career in 1986 as a Lewisville ISD (LISD) science teacher and moved through the ranks to his current appointment as LISD Superintendent of Schools in 2015. He is a lifetime member of the Texas and National PTA. Rogers also currently serves on the board for PediPlace, a not-for-profit pediatric clinic providing primary care pediatric health services.
"We look forward to the experience and insight that Dr. Rogers brings to our board of trustees," said Sharn Barbarin, CEO of Medical Center of Lewisville. "We welcome him and look forward to his contributions to ensure we continue to provide the best quality of care and patient experience in southern Denton County."
The board consists of twelve members and is a combination of hospital leadership, physicians and community members. The primary function of the board of trustees is to assure that the hospital and its medical staff provide quality medical care that meets the needs of the community.
Continuing board of trustee members include Alex Buck, Chair; Rudy Tovar MD, Vice Chair; Shirley Williams MD, Chief of Staff; Bruce Linden MD; Stephen Ellis MD; Maheshwar Thummala MD; Ginger Eads; Gary Lewis; Todd Weaver; Brandy Farrer, CNO; and Sharn Barbarin, CEO.
DATCU Announces Board Members' Retirement and Appointment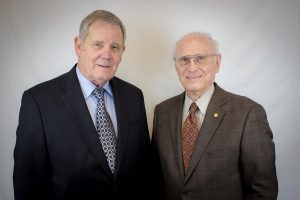 Susan Romero, Chairman of the Board of DATCU Credit Union announced that two longtime Board Members Dr. Derrell Bulls and Bill Moss have retired as voting members of DATCU Credit Union's Board of Directors, but will remain active as Board of Directors Emeritus.
Dr. Derrell W. Bulls has served as a Director of the DATCU Board, off and on for the last thirty four years. He served for fifty-four years as a devoted educator retiring in 2014 as the Faculty Ombudsman for Texas Woman's University.
Bill Moss has served multiple terms on the DATCU Board of Directors for the last thirty five years and is retired from Denton State School where he served faithfully as the Assistant Superintendent of Administration.
"These are two of the most outstanding gentlemen that I've ever had the privilege to work with during my career.  Our DATCU family owes them our heartfelt gratitude for their outstanding service and wisdom over the many years.  They've helped set policy, overseen credit union business, and have each served as Chairman of the Board, Vice-Chairman, Secretary, and Treasurer.  We are honored and privileged that they have agreed to continue in service as Emeritus Board Members", stated Dale Kimble, Chief Executive Officer.
To learn more about DATCU Credit Union, visit www.datcu.org or call 866-387-8585.
GoVision Promotes Two Senior Executives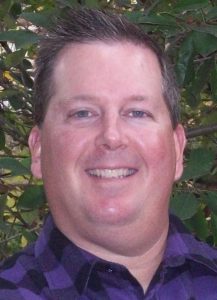 GoVision Founder & CEO Chris Curtis announced that he has promoted two of the company's top executives.
Scott McKinnon, a six-year veteran with GoVision, has been promoted to Executive Vice President, Sales & Marketing. Since joining the company in 2010, McKinnon has overseen record annual revenue growth by GoVision's sales and marketing team. Prior to his GoVision tenure, he spent nearly two decades developing, building and managing successful sales models and teams with both direct and indirect sales forces.
Kevin Faciane, who joined the company in early 2015, has also been promoted to the Executive Vice President level. Faciane has been instrumental in GoVision's expansion into new ancillary businesses, including creative services, fabrication and permanent installations.
Prior to joining GoVision, Faciane spent 15 highly successful years in senior leadership positions with the Mead Johnson Nutrition Division of the Bristol-Myers Squibb Company.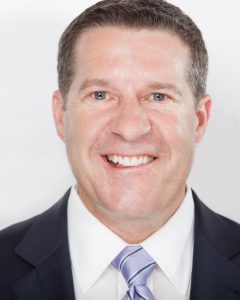 "To put it bluntly, GoVision would not have experienced the level of hyper-growth we've seen over the last few years, or have been able to manage it so well, without both of these guys," said Curtis. "Kevin has helped assemble an impressive and comprehensive suite of technological capabilities and services that we only dreamed about two years ago. Scott has expertly capitalized on all that GoVision has to offer in the marketplace, generating double-digit revenue growth every year since he's been here."
Both promotions are effective immediately.
Argyle-based GoVision is a premier, full-service provider of large-scale LED video displays and related services, including production, creative content, custom design, fabrication and installation.
For more information, please visit jumbo.tv.
 Posey Named Best Real Estate Professional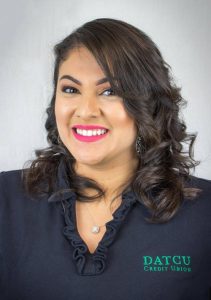 DATCU Credit Union announced that Christy Posey has been named to D Magazine's "The Best Mortgage Professionals" in Dallas for 2016.
D Magazine contacted more than 15,000 people including mortgage and title companies, D Magazine subscribers, and recent homebuyers.  They were surveyed and ask to rate the mortgage professionals that they had worked with on customer service, integrity, market knowledge, communication, negotiation, post-sale service, and overall satisfaction.
"Homeownership is one of the biggest milestones in people's lives.  It is important to me that I make this process an exciting experience by providing education, fair and competitive rates, and outstanding service. I am honored to be a part of the process in helping people purchase a home or refinance their home.  I believe that developing a relationship and focusing on great service is the key to a great experience for our members.  Being named a top mortgage professional by D Magazine is an honor that I am deeply humbled to receive" said Posey.
Christy has been with DATCU Credit Union's Real Estate Division for twelve months.  Prior to moving to DATCU, she was with Southwest Airlines Credit Union in the Mortgage Lending Division. She served Texas, Florida and Arizona for five years. She eagerly accepted new challenges that enabled her to become a knowledgeable real estate professional.
DATCU Credit Union, founded in 1936, is a full-service, member owned, not-for profit financial institution celebrating 80 years of service in North Texas.
To learn more about DATCU Credit Union, visit www.datcu.org or call 866-387-8585. DATCU's Mortgage Services Division and Posey can be reached directly at  940.442.5507.