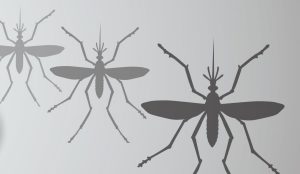 Denton County's fourth human case of West Nile virus this year is a Lantana resident diagnosed with West Nile Fever.
Symptoms include a fever that can be accompanied by a headache, body aches, joint pains, vomiting, diarrhea or a rash.
Most people with this type of West Nile virus disease recover completely, but fatigue and weakness can last for weeks or months.
Out of the four human cases reported so far, two were West Nile Fever and two were the more-serious neuroinvasive strain.
The symptoms of neurologic illness can include headache, high fever, neck stiffness, disorientation, coma, tremors, seizures, or paralysis.
Denton County Chief Epidemiologist Juan Rodriguez stresses that residents can play a large role in reducing their risk.
"It is important for residents to drain standing water around their homes, take precautions to prevent mosquito bites while outdoors, dress appropriately and use DEET or other EPA-approved repellents," Rodriguez said.
Visit the Denton County Public Health West Nile Virus website for more information, including tips for reducing mosquitoes around the home, frequently asked questions, and printable flyers and posters.