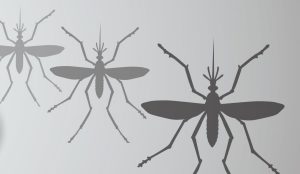 Denton County Public Health officials reported the third human case of West Nile virus for 2016 in Denton County.
The affected resident lives in Trophy Club and was diagnosed with the more-serious West Nile Neuroinvasive Disease.
Out of the three human cases reported so far, two were the neuroinvasive strain and one was West Nile Fever.
In 2102, Denton County had the highest rate of West Nile virus in the U.S., with 184 cases and two deaths reported.  Although there have only been three cases reported so far this year, local authorities are not taking any chances.
Several municipalities have conducted evening pesticide sprayings to combat mosquitoes this summer. In addition, many mosquito repellent options exist, from spray-on and citronella candles to newer items like treated plastic wristbands and butane-fueled devices to clip on a belt which emit an airborne form of repellent.
Avoiding areas with stagnant water (either outdoors or a slow-evaporating pool of rainwater in a yard or parking lot) is also encouraged.