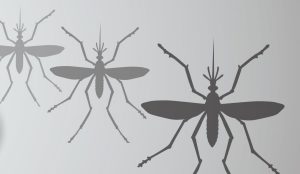 Denton County Public Health officials reported the second human case of West Nile Virus for 2016 in Denton County.
The affected resident lives in Carrollton and was diagnosed with West Nile Fever.
The first human case, reported last week, was in unincorporated Denton County near Little Elm, and the patient was diagnosed with the more-serious West Nile Neuroinvasive Disease.
Chief Epidemiologist Juan Rodriguez stresses that residents can play a large role in reducing their risk.
"It is important for residents to drain standing water around their homes, take precautions to prevent mosquito bites while outdoors, dress appropriately and use DEET or other EPA-approved repellents," Rodriguez said.