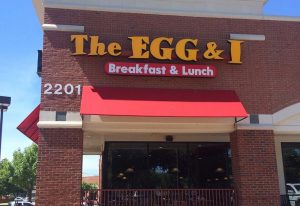 First Watch, a breakfast, brunch and lunch restaurant chain, will take over the space currently occupied by The Egg & I in Flower Mound next month.
The Egg & I at 2201 Justin Road will close on Monday, August 8, and reopen as First Watch at 7 a.m. on Friday, August 12.
The Flower Mound location will be one of seven First Watch restaurants in Dallas/Fort Worth that are slated to open before the end of the year. The others, in Richardson, Plano, Frisco, North Richland Hills and two in Fort Worth, will also open in spaces that are currently operating as The Egg & I.
Florida-based First Watch acquired all 114 The Egg & I restaurants in May 2015.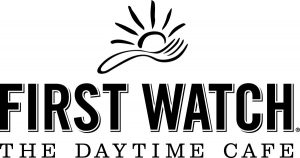 "We've had our sights set on bringing First Watch to Dallas/Fort Worth for years, and with the help of our family at The Egg & I, we could not be more excited to finally put our substantial development plan into action," said Chris Tomasso, president of First Watch, of the company's Dallas/Fort Worth expansion.
"Our dedicated managers and staff at The Egg & I restaurants in the area are enthusiastic about the change to First Watch's focus on freshness and menu innovation and are eager to show greater Dallas/Fort Worth what First Watch's fresh take on breakfast, brunch and lunch is all about."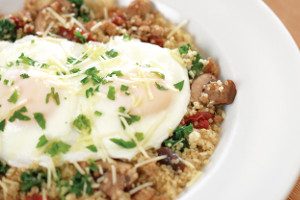 First Watch's curated menu takes an elevated approach to traditional and inventive offerings made to order using farm fresh ingredients. It includes items such as Avocado Toast, Smoked Salmon Eggs Benedict, Farm Stand Breakfast Tacos and Lemon Ricotta Pancakes.
The new restaurant will offer healthy, flavorful favorites like house-made granola and pico de gallo, organic greens, house-roasted vegetables, cage-free eggs and 100% fresh-squeezed orange juice as well as more traditional breakfast, brunch and lunch offerings.
First Watch will also offer options from the restaurant's Fresh Juice Bar, juiced in-house daily using fresh fruits and vegetables sourced locally whenever possible. The restaurant will serve its exclusive Sunrise Select Premium Blend Coffee, made from slow-roasted, hand-selected, high-grown coffee beans from mountains across North, Central and South America, by the pot.
First Watch serves its entire menu seven days a week from 7 a.m. until 2:30 p.m. The restaurant also offers customers complimentary newspapers and free Wi-Fi Internet access.