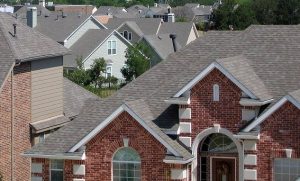 Lantana had 3,319 occupied homes as of June 27 with an estimated population of 10,787. There were 57 new home sales year-to-date as of May 31, with the average new home selling for $414,248 or $134.34 per square foot.
There were 2,027 single-family building permits issued in Fresh Water Supply District 6 and 1,443 permits in Fresh Water Supply District 7 since 2001 through May 2016, for a total of 3,470 permits.
The Barrington Addition, located at the north end of Lantana Trail adjacent to the roundabout, is scheduled to be completed by late September. The first phase will consist of 119 lots and Highland Homes will be one of the homebuilders. There will be a combination of 50-foot and 60-foot lots.
Construction is scheduled to be completed in August on the 90 lot Reata subdivision north of Tanner Parkway adjacent to golf hole 16. Highland Homes and CalAtlantic Homes will be building in Reata.
Construction should commence this month on the final phase of Garner along Copper Canyon Road and be completed next March. There will be 82 lots and CalAtlantic will be the builder in the subdivision.
LionsGate Homes is the builder in the 52 lot Garner West subdivision adjacent to Fairlin.
Subway, Oak Creek Family Dentist, an insurance office, mobile phone store, and a bank will be locating in Lantana Town Center.
NewQuest Properties is about to break ground on Phase II of Lantana Town Center across FM 407 from Kroger. Grading operations are expected to begin this month on the 10 acre site. Phase II consists of seven buildings containing 74,473 square-feet of retail and restaurant space.