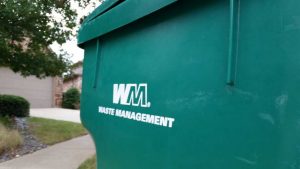 The Town of Flower Mound has received several reports of missed trash/recycling collection and staff has been working with Waste Management to resolve the issues.
Town officials issued the following statement:
"The storm events from July 4 and 9, as well as the thunderstorms Friday morning, absorbed our excess collections capacity and delayed our regular routes. For the safety of our crews, we typically wait out severe storms that occur during work hours. Several of our service cities have considerable storm damage which has not allowed us to be as flexible with our resources as we typically are, resulting in a failure to collect. We apologize for the delays residents have experienced over the past few days and should be back on schedule as of today, July 19."
If you reside in one of the neighborhoods that were missed, please leave your trash container by the curb until collected. Code Enforcement is aware of the service delays and will not issue warnings or citations. For more information, please call 972.539.SERV (7378).