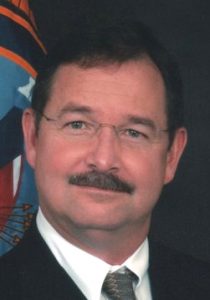 Thank you to all the 4th of July parade participants, sponsors and attendees.  Our volunteer fire department does an outstanding job of hosting the finest small town parade and barbeque in North Texas and they look forward to visiting with you at John B. Wright memorial park.
As you read through this month's activity report you'll see multiple incidents of fraud or attempted fraud or completed theft by deception.  Of note we have observed a significant downturn of citizen information being compromised and used to file fraudulent income tax returns.  Residents are still receiving out of state and out of country telephone calls where the caller claims to be an agent for the Internal Revenue Service and they threaten to arrest the recipient of the call for unpaid taxes.  The fake agent's solution is for the recipient to run down to the nearest drugstore and obtain gift cards and then to have the complainant provide the account numbers over the phone.  I can't stress strongly enough the Internal Revenue Service WILL NOT call you via telephone and demand payment for unpaid taxes through gift cards.  If you are unsure of the validity of a call from an alleged law enforcement officer please feel free to contact our agency via email [email protected] or phone at (972) 355-5995.
On May 12, 2016 an adult female was arrested on two active warrants out of Double Oak for Fraudulent Possession and Use of Identifying Information.  Initially our resident reported that an unknown person was using her identifying information (driver's license, date of birth, social security number etc.) without permission to open multiple financial accounts.  The criminal used our complainant's name and personal information to obtain credit cards; activate cell phones; and purchase and sell utility accounts.
Through hard work our investigator was able to track the alleged criminal by linking multiple accounts back to her cell phone and home address.  Yes it required the issuance of subpoenas, a search warrant, old fashioned interviewing of possible witnesses and a bit of luck (the suspect turned out to be local) but the results have so far been worth the effort.  I highly encourage you to file a report with our office if you find yourself the victim of identity theft.  Our investigator, with the assistance of the Denton County District Attorney's office and surrounding agencies, will work diligently to bring the offender to court.
Recent Police Calls
Fraud – 300 blk. Waketon Rd., Double Oak – A walk-in complainant reported that they had been contacted by an unknown person who claimed to be an agent for the Internal Revenue Service.  The caller convinced the complainant that there would be a warrant for their arrest if they didn't immediately obtain gift cards for payment of back taxes.  The complainant then provided the gift card numbers to the alleged IRS agent for payment.  Complainant realized shortly after the transaction that they had been a victim of fraud and notified law enforcement.  The reporting officer was able to put a freeze on the gift cards and keep any funds from being transferred.  Offense is currently under investigation.
Reckless Driving – Parking Lot, Double Oak – While investigating the noise complaint officer encountered a young motorist driving recklessly (spinning / smoking tires and doing donuts leaving tire marks) in a nearby church parking lot.  Officer spoke to the motorist about the reckless driving and potentially damaging private property.
Suspicious Circumstances – 400 blk. Cross Timbers Dr., Double Oak – Officer observed an unknown person stop their vehicle and open a mailbox.  Further investigation revealed that the motorist was returning a cellphone to a friend.
Disturbance – 1300 blk. Saddlebrook, Bartonville – Officer assisted Bartonville PD, as a cover unit, during the investigation of a disturbance call.
Arrest – 1100 blk. W. Main St., Lewisville – Double Oak Officer took custody of an arrestee who had three traffic warrants.  Subject was transported to the Flower Mound jail.
Burglary of a Vehicle – 200 blk. Green Ridge Dr., Double Oak – A resident reported their unlocked car being entered by an unknown person and having prescription medications stolen.
Runaway – 300 blk. Waketon, Double Oak.  Juvenile found by officer and returned home.
Animal Complaint – 100 blk. Maple Leaf, Double Oak – A resident found a snake in their mailbox.  Prior to officer arrival a rat snake was terminated.
Suspicious Circumstances – 100 blk. Justin Rd., Argyle – Double Oak assisted Argyle PD with searching a home that is under construction at 3:12 a.m.
Suspicious Circumstances – 800 blk. Porter Rd., Bartonville – At the request of Flower Mound PD Double Oak PD responded to Porter Rd. at 5 a.m. to check on the status of an abandoned vehicle and to make sure that no one was in need of assistance.  Further conversation revealed that the driver of the abandoned vehicle was in the company of Flower Mound PD for carrying marijuana and being intoxicated.
Suspicious Circumstances – 100 blk. Oak Trail, Double Oak – A resident reported an unknown male knocking on their door.  Subject left when the resident told him she was busy.
Reckless Driver – 2600 blk. Justin Rd., Flower Mound.  A Double Oak Officer responded to reports of a reckless driver failing to maintain a single lane of traffic.  DOPD located and followed the violator vehicle and observed the motorist swerving several times and almost hitting a curb. The officer initiated a traffic stop and determined that the driver was not intoxicated but distracted by cellphone usage.
Assist Agency – 4700 blk. Morningside Dr., Flower Mound.  Double Oak Officer assisted Flower Mound with looking for a possible Burglary of a Vehicle Offense.  A homeowner had observed a white male juvenile, 6 ft. tall, wearing a light colored shirt and shorts, standing near the resident's vehicle.
Alarm – 100 blk. Fox Trot Ln., Double Oak – A neighbor watering plants accidentally triggered the residential alarm.
Assault – 2000 blk. Meadows Ave., Lantana – Double Oak Officer dispatched as cover unit for Deputy Sheriff.  Disturbance between family members.
Suspicious Activity – 8100 blk. Justin Rd., Double Oak – Officer made contact with three persons in a black Camaro parked behind a church at 11:49 p.m.  Subjects voluntarily departed the property.
Suspicious Person – 200 blk. Oakview Dr., Double Oak – A resident observed an unknown adult male in a grey Dodge Pickup stop and pick up another male who walked out of the bushes on the side of the road.  Officer was unable to locate the subjects or the vehicle.
Sleeping/Intoxicated Driver – Kings Rd. and Lusk Ln., Flower Mound/Double Oak – Double Oak Officer dispatched on a reckless driver call inbound to Double Oak.  Upon arriving at Kings Rd. and Lusk Ln. the Double Oak Officer found an adult female behind the wheel of a car, at the intersection sleeping.   The officer turned off the ignition and woke the woman.  Initial investigation led the officers to believe that the subject was intoxicated and further investigation revealed that the car she was operating had been reported stolen.  Subject was taken to jail by Flower Mound PD for Driving While Intoxicated and investigation into Unlawful Use of a Motor Vehicle.
Assist Agency/Disturbance – 100 blk. Canyon Oaks Dr., Denton Cnty. – DOPD Officer provided cover for the Sheriff's Department as they attempted to resolve a disturbance alleging a physical confrontation reportedly involving alcohol and a knife.  Upon arrival the suspect fled on foot and was later found by officers hiding behind the house.  Subject was placed under arrest for evading detention.
Missing Person – 300 blk. Thornhill Circle, Double Oak – Concerned family members and friends reported an adult male as missing.  Subject was located.
Forgery / Fraud – 8100 blk. Justin Rd., Double Oak – An unknown person utilized the complainant's banking information to issue fraudulent financial instruments/checks.
Assist Agency – Long Prairie Rd. and Justin Rd., Flower Mound – A Flower Mound Police Officer was out with an intoxicated person, who had been laying in a ditch asleep, and patting the suspect down when the arrestee decided to flee. DOPD Officer assisted with the search and apprehension of the arrestee.
Fraud/Theft by Deception – 100 blk. Meadowknoll Dr., Double Oak – A resident reported purchasing a cell phone through an online auction site.  Upon delivery the resident realized he had been taken as the box was empty.
Intoxicated Person – 400 blk. Cross Timbers Dr., Double Oak – Officer was contacted by a family regarding an adult son who was intoxicated.  Disturbance was quelled when a friend arrived to take custody of the impaired person.
Animal Complaint – 8500 blk. Justin Rd., Double Oak – A business owner reported a pet dog being locked in a car at a business.  Officer responded and found the windows down four to five inches and the temperature in the car warmer than outside the vehicle but not yet dangerous for the pet.  The owner was contacted and a friend sat with the dog with air conditioning.
Theft – 9000 blk. Justin Rd., Denton County – Double Oak Officer stopped theft suspects from Highland Village after he observed their vehicle.  Subjects were detained for Highland Village PD and stolen property was recovered.
Fraud – 300 blk. Waketon Rd., Double Oak – A resident reported their personally identifiable information as stolen and being used to obtain credit.
Harassment – 200 blk. Meadowknoll Dr., Double Oak – Complainant reported being harassed by telephone.