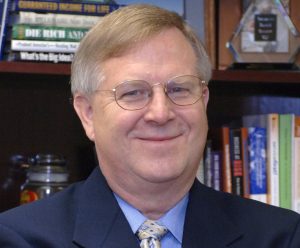 There are many ways a nation can come into existence– military rebellion, civil strife, acts of heroism, clashes between defenders of the old order and supporters of the new– and all these occurrences plus many more marked the birth of the United States.
In the beginning, King George III continually ignored petitions for redress of grievances sent to him by the First Continental Congress. By the time the Second Continental Congress (basically the U.S. government from 1775-1788) met in 1775, King George has issued a royal proclamation that his American subjects were "engaged in open and avowed rebellion."
In response, the Congress passed the Privateering Resolution of March 1776, allowing colonists "to fit out armed vessels to cruize [sic] on the enemies of these United Colonies." Throughout the spring of 1776, the Congress continued to pass regional resolutions in an effort to give the colonies more freedoms and draw the attention of the Crown.
As the push toward independence increased among the colonists, its clearest call came from Philadelphia on June 7, 1776, as the Second Continental Congress heard Richard Henry Lee present a resolution. It began: "Resolved: That these United Colonies are, and of right ought to be, free and independent States, that they are absolved from all allegiance to the British Crown, and that all political connection between them and the State of Great Britain is, and ought to be, totally dissolved."
The Lee Resolution, as it was later called, was merely one expression of what was happening throughout the colonies. Before the Second Continental Congress recessed, a Committee of Five was selected to begin drafting what would later become the Declaration of Independence. One member of this committee, Thomas Jefferson, wrote that the other members "unanimously pressed on myself alone to undertake the draught [sic]. I consented."
On July 1, 1776, the Congress reconvened. The next day, the Lee Resolution for Independence was adopted by 12 of the 13 colonies. The Congress immediately began to consider making it a formal Declaration. Discussion in the Congress resulted in some alterations and deletions, but the basics document remained Jefferson's slight revision of the Lee Resolution. The Congress review process continued non-stop into the late afternoon of July 4. Then, at last, the church bells rang out over Philadelphia as the Declaration of Independence was officially adopted.
Recent world events give us the reason to reflect on the blessings we derive from the Declaration of Independence. As we watch other nations struggle to establish governments, we have an opportunity to witness first-hand what it may have been like for our own forefathers as they wrestled with the unique task of establishing a new nation.
We at Kendall Financial wish you and yours a safe and enjoyable Fourth of July. We hope you'll find time to reflect on the blessings of living in a free and independent country.
Call 972-874-8757 or email [email protected] at Kendall Financial LLC in Flower Mound.