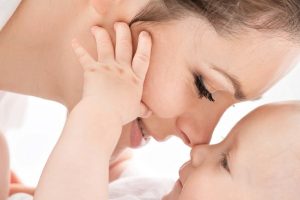 In honor of being named the "Best Hospital to Have a Baby" by readers of North Texas Child magazine and to show their appreciation to the community, Texas Health Hospital Flower Mound is hosting its annual Baby Shower Event on Saturday, June 25, from 9 a.m. to 11 a.m.
"Having a baby is a life changing experience. We are so proud to be a part of this growing community and are so excited to celebrate with expectant parents and their families, and help prepare them to welcome home their new addition," said Jennifer Deel, Director of Women's Services.
The baby shower will include wellness booths with vendors such as Mom365 and Infant House. The Flower Mound Police Department will be also be on-site to demonstrate the correct way to install and use a car seat. 
The event will also include a moderated discussion, and opportunity for audience questions, with a panel of physicians on the hospital's medical staff representing OB/GYN, Pediatrics, Neonatology, and other specialty services.
Texas Health Flower Mound offers private birthing suites, fully equipped cesarean delivery suites, and beautifully appointed postpartum suites. Every effort is made to not separate mothers and babies during their stay, with the exception of medical exams for the baby or if additional care and services are required.
Texas Health Flower Mound also offers complete care options to fully prepare new mothers and fathers for parenthood. The nursing staff teaches on-site parent education classes about pregnancy, childbirth, delivery and newborn care.
Texas Health Flower Mound was also named "Best Hospital in Flower Mound" in 2013, 2014 and 2015 by readers of Living Magazine, and "Best Places to Work" in 2012, 2013, 2014 and 2015 by Modern Healthcare.
Texas Health Flower Mound is a full-service, 101-bed facility with over 400 physicians on its medical staff who practice a full range of specialties. As the area's first acute care hospital, Texas Health Flower Mound is committed to offering comfort and care to those seeking quality health services.
For more information, and an online tour of our Women's Services, go to www.texashealthflowermound.com.