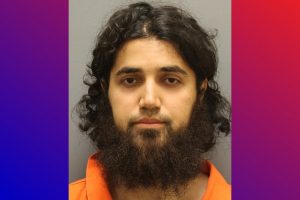 The Denton Police Department arrested 28-year-old Peshwaz Azad Waise on Wednesday morning after police said he was making terroristic threats.
While responding to a call for service last night, Denton police were were contacted by Waise. He was speaking irrationally and making comments about God and Allah. The officers continued on to the original call for service, as Peshwaz was not in violation of any law.
University of North Texas Police later responded to a disturbance at the IHOP restaurant on the southeast side of their campus. Upon arrival, they spoke with Peshwaz who was still speaking irrationally. He was issued a notice of trespass and instructed to leave UNT property.
Sometime later, Peshwaz showed up at the Texas Health Surgery Center for Women at 207 N. Bonnie Brae. He went inside and began insisting they take the Koran from him. He told them to give the Koran to the chaplin "or die." He left prior to law enforcement arriving.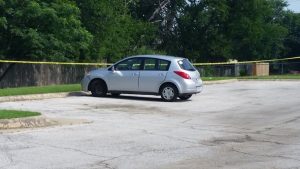 Peshwaz later arrived at the Denton County Courthouse at 1415 E. McKinney. He went inside and was stopped at the security checkpoint. He told security officers he was "the King." Sheriff's Office deputies were summoned and they escorted him outside the building. While being detained, Peshwaz became agitated and said, "I'm imposing the death penalty (on the officers who were dealing with him.)" He later told them, "Anybody who touches me is going to bleed."
Denton Police officers obtained an arrest warrant for terroristic threat for Peshwaz. He was placed under arrest and transported to the Denton City Jail. He remains in custody at this time. He has not yet been arraigned.
Peshwaz's vehicle, a silver Nissan Versa, was processed in the parking lot of the courthouse for precautionary reasons. No explosives were found.
The investigation is ongoing.