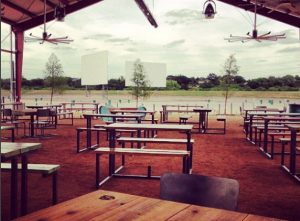 Drive-in theaters have been absent from Denton County since The Rancho in Denton closed in the 1980s. There hasn't been a theater like it in Lewisville since one closed off Business 121 in the 1970s.
So when Fort Worth-based Coyote Drive-In announced plans to open Lewisville location, the community couldn't get enough of the news.
The opening, which was once planned for late last year, will be postponed again after a series of delays in the planning stages when the theater realized it had space to add a sixth screen, and rain.
Read more from The Lewisville Texan Journal.