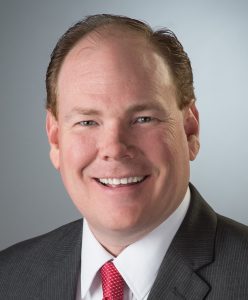 As construction continues at a rapid pace on the new 35Express, please be aware of changing traffic patterns and workers in the roadway. AGL and the cities along the 35Express corridor have joined together to launch an enhanced version of the #safedrive35 campaign, which seeks to educate drivers on driving safely in the work zone.
Summer is a busy time for our county road crews, as well, and hopefully we'll have more sunny days than rainy ones and can continue our local road projects, improving quality of life for our residents.
A little bit of history
Humanities Texas' "Running for Office: Candidates, Campaigns, and the Cartoons of Clifford Berryman" exhibit is now open! Swing by the Courthouse-on-the-Square to see these timeless political cartoons, on exhibit through July 26.
The exhibit includes 44 facsimile prints of exceptional pen-and-ink drawings that highlight timeless aspects of the American campaign and election process. Although faces and personalities change, Berryman's cartoons illustrate how the political process in our democracy has remained remarkably consistent. The cartoons provide relevant commentary and fascinating insight into the campaigns and elections of today.
Running for Office was created by the National Archives with the support of the Foundation for the National Archives and organized for travel by Humanities Texas, the state affiliate of the National Endowment for the Humanities.
It's baseball season! Did you know Denton has its own history involving this classic pastime?
Amateur baseball teams formed all over Denton County in the 1930s and 1940s. Under the leadership of H.M. Pitner and Claude Linville, manager, the Denton Bears played against other local teams until the early 1950s as part of the Brazos-Trinity Baseball League. Normile Service Station sponsored the team.
To honor the historical celebration of Juneteenth, the Denton County Office of History & Culture is hosting "Storytime at the Quakertown House" in the Denton County Historical Park at 317 W. Mulberry St. in Denton. From 10 a.m. to 1 p.m. on Saturday, June 18, come and enjoy the reading of three children's books about Juneteenth. This event is FREE and for ALL ages!
Did You Know?
The Denton County Office of History and Culture seeks to enhance the quality of life of residents and visitors through educational programs that acquire, protect, promote, and interpret the history and culture of Denton County.
They are a place of learning and discovery that provides educational opportunities and learning resources to the Denton County community as a public service of the local county government. Some of the ways they do this is by offering museum tours, in-school presentations, historical lectures, community programing, and by maintaining a collection of artifacts and documents that have historical significance for preservation and posterity.
You are invited to join the conversation about history and education in the county and explore the many benefits that are available to you through the Office of History and Culture. The Office is open to everyone whether you are interested in volunteering, donating, touring, or just simply want to drop by their office at the Historic Courthouse-on-the-Square in Denton.
Country Club Road construction update
As of the beginning of May, traffic has been switched onto the concrete pavement from Harrison Lane all the way to FM 1830.The old eastbound asphalt from Harrison Lane to the Country Club entrance has been removed, as well, and all north driveways have been constructed.
The existing pavement for most of the south driveways has been removed and replaced with millings and half the concrete for the relocated Country Club cart path is scheduled to be placed.
The total reconstruction of Country Club Road in Argyle, funded by the 2008 Denton County Bond Election, is our largest county road project currently underway. Work is currently on track to meet the anticipated completion schedule by the end of 2016. Upon completion, the safety of travel on the road will be greatly enhanced with the new left and right turn lanes at FM 1830 and a left turn lane from FM 1830 onto Country Club Road.
For complete project information, a detailed copy of the plans, and status updates, check our web page often at http://dentoncounty.com/Departments/Commissioners/Commissioner-Pct4.aspx.
Grant to provide services to veterans and their families
The vision of the Denton County Behavioral Health Leadership Team is to ensure comprehensive behavioral health services for every person in Denton County.
To that end, the United Way of Denton County (UWDC) and the Denton County Behavioral Health Leadership Team (DCBHLT) applied for and have been awarded a contract from the Texas Department of Health and Human Services Commission for just over $175,199 to provide services to Denton County Veterans and their families as a component of Senate Bill 55.
Senate Bill 55 funding was released with the purpose of supporting community mental health programs and providing series and treatment to veterans and their families. This funding required a match of 100%, and therefore will result in approximately $350,000 in services to Denton County.
This grant will enable the hiring of two full-time case managers to provide community case management to veterans and their families, the marketing and outreach materials to Denton County veterans and their families, military cultural competency training, emergency financial assistance and health care financial assistance, community case management software, and general operating supplies, materials and travel for highly mobile case managers.
UWDC will serve as the hiring authority and will be responsible for overseeing the grant. Collaborative partners are the Denton County Veterans Service Office, the Denton County Veterans Coalition, Denton County MHMR, and United Way of Denton County, and they have offered to allow case managers to work remotely from their facilities as a means of allowing for more access to veterans across Denton County.
In addition to remote access, case managers will have dual home offices in Denton and Lewisville.
35Express Update
The 35Express project extends approximately 30 miles, through eight cities and two counties, from US 380 in Denton County to I-635 in Dallas County. The Design-Build project is expected to relieve traffic congestion in one of the most heavily traveled corridors in the North Texas region.
One of the highlights of the project is the construction of managed lanes down the middle of the interstate. Managed or tolled lanes give motorists another option when traveling during peak times. The lanes will have dynamic pricing, which means the cost to use the managed lanes will vary depending on the time of day and roadway congestion.
Other highlights of construction include additional general purpose lanes, reconstruction of the Belt Line Road and FM 407 interchanges, a new shared path for pedestrians and cyclists across the Lewisville Lake bridge and construction of a new southbound bridge over Lewisville Lake.
As always, check out the project website at www.35express.org for more detailed information and detour routes, as well as regular updates on additional lane and road closures and upcoming construction. Be sure and sign up for the alerts to receive up-to-the-minute information to ease your commute. In addition, access to traffic cameras along I-35E is available.
If you have any questions or comments, please let me hear from you. My email is andy.eads@dentoncounty.com and my office number is 940-349-2801.