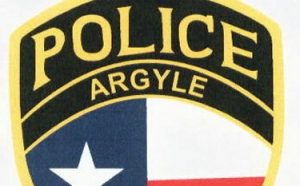 On Feb. 2 at 12:23 p.m., a car ran a white Honda Accord off the road and into a guardrail at the 78 mile marker on I-35W. No information was available on the other vehicle and there was no road blockage.
On Feb. 10 at 11 p.m. in the 500 block of Crawford Rd., a caller reported hearing a gunshot—possibly a pistol– and a knock on the door a couple minutes later; no one was seen after the knock.
On Feb. 25 at 9:15 a.m., a witness reported seeing—and taking photos—of an 18-wheeler running a red Chevrolet Silverado into the guardrail on I-35W at exit 76S.
On Feb. 28 at 2:10 a.m., the driver of a private towing company was threatened by a car-owner with a knife who thought his car was being repossessed; it was actually being towed for parking without a permit. The tow driver lowered the car and the owner drove away.
On March 9 at 3 p.m. a woman reported receiving harassing phone calls from telemarketers at 877-502-3000. The crank caller told her that her computer was infected and when she told him not to call again, he said he would if she'd kiss him.
On March 11 at 10:45 a.m. on Dyer Rd., a suspicious person report was filed. A white male wearing a dark-blue shirt and pacing in front of the house appeared to be holding something about two-minutes after a shot was heard. The caller said that usually, there are children playing in the front yard, but none were at that time. A white van was seen driving nearby. An officer responded but did not locate the subject.
On March 11 at 11:15 p.m., a resident filed a narcotics report by the community pool at Country Lakes Blvd. and Creekside Tr. Inside a white Chevy quad-cab, two kids were reported smoking weed and the passenger had passed out. When the officer arrived, the caller said the vehicle had left the area.
On March 13 at 11:50 a.m., in the 220 block of Forest Tr., a loose livestock call was received about a man with a halter chasing after a horse. The caller disconnected to go and assist the man.
On March 16 at 1 a.m., a caller filed a noise complaint for a party with drinking on Rolling Acres Dr. When the officer arrived, the house was dark and there were no signs of a party. The officer did, however, hear a group of coyotes howling in the field near the fire station.
On March 22 at 6 p.m., a welfare concern call from a residence in the 300 block of Red Bud was logged. The caller said she was concerned because a male who is a convicted felon is in the home and has ammunition, but the caller is not aware if there are weapons in the home. Also in the residence are his grandmother over whom he has power of attorney, his present girlfriend and the wife he's divorcing. The officer attempted contact, but no one answered the door.
On March 27 at 12:20 a.m., a call came in from the same woman who called on March 22 from the residence in the 300 block of Red Bud to report a sexual assault for the fiancée that happened a week or so previously. The caller was told the victim needs to fill-out a rape report. The appropriate agency was notified.
A female caller said that "a gypsy selling driveways" had visited her daughter's house on E. Harpole, but she didn't want an officer to go to her daughter's. She added that: "these gypsies can drive such nice vehicles and rip people off."
A 9-1-1 call came in from Journey Church, 202 Cook St. regarding a 2-year old and 4-month old locked inside a Chevy Silverado. Police arrived and unlocked the vehicle.
A caller from the 1000 block of E. Pioneer Cir. said his ex-girlfriend and new nerdy boyfriend have been driving by his house and hacking his computer and cell phone with a program called a RAT. He was advised to take his phone to an Apple store and get it fixed.
Police took a report of a suspicious package. The caller said a package was delivered containing a triangle-shaped container with white crystals. The delivery label had a realty name in Marble Falls, TX and hand-written notes, including "return-to-sender."  The package had been delivered the day before, it was taken (unopened) to the post office to be returned, but the post office re-delivered it that day. The caller had contacted APD after seeing an unknown couple (female driver and unshaven man) pull-up in an older Lexus, but drove away when they saw the caller in his house.
On April 15 at 11:30 a.m., a burglary call came in from a homeowner in the 300 block of Stonecrest Rd. The home had been entered through a kitchen window broken with a 2X4.
Police made a welfare concern visit at a residence as a follow-up to a November 2015 call. The mailbox was full and no mail had been picked-up since November. A neighbor said the male homeowner had been seen outside the home a couple of days ago, but his family will pick him up for weeks at a time. This location has a criminal trespass filed against a resident who lives in the 300 block of Red Bud.
On April 21 at 8 p.m., a resident reported multiple gun shots. His neighbor in the 1000 block of Stonecrest Dr. admitted shooting about 25-rounds at coyotes.
On April 25 at 11:30 p.m., a disturbance call came in from a residence in the 300 block of Red Bud. Officer was told "someone was talking crap and causing problems" and the other four inhabitants want the fifth removed. The officer advised they call the Denton County Constables Office to begin the eviction process.
On April 26 at 4 p.m., another call came in from the same residence in the 300 block of Red Bud. An argument started when one of the females was looking at one of the men's tattoos and another man felt "disrespected." The same group of people are involved in ongoing issues; included are an elderly female, her daughter with a renter-boyfriend and her ex-husband plus a nephew and his wife. The officer again explained to get the boyfriend removed, the eviction process needs to be started with the Constable.