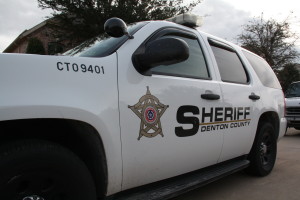 This Memorial Day weekend, the Denton County Sheriff's Office and law enforcement officers from
surrounding areas will continue the Safe Lake Program, initiated by Sheriff Will Travis, to ensure that everyone enjoying the holiday weekend at all area lakes, including Lake Lewisville and Lake Ray Roberts, has a safe and enjoyable time.
Results from recent years attest to the success of this program which includes stopping anyone operating any motor vehicles, such as automobiles, motorcycles, boats, jet skis, and/or four wheelers, under the influence of drugs and/or alcohol.
All area law enforcement agencies, including city police for all areas, the Department of Public Safety, the Corps of Engineers, and Parks & Wildlife will have officers out in force to ensure the safety of our citizens. The goal of this program is to identify those operating motor vehicles in an unsafe manner and prevent them from continuing to do so.
This program will run Memorial Day, the 4th of July, and Labor Day.
"I want to commend all the officers involved in this program in past years, and this year, for the extraordinary efforts they put forth to ensure a safe and happy holiday weekend for our citizens," said Sheriff Travis.