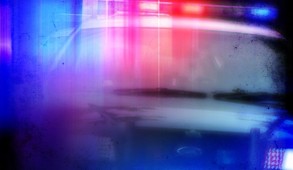 Grapevine Police and Fire/Paramedics responded to a single vehicle crash that claimed the life of a Lewisville man in the 3800 block of Fairway Drive (Dam Road) on Monday morning at 5:20 a.m.
Police said a 1999 Chevy Silverado pickup truck was travelling southbound and struck a concrete barrier on the north side of the Lake Grapevine spillway.
The truck's driver and only occupant, Jason York, 45, was pronounced dead at the scene.
Fairway was closed in both directions during rush hour while the crash was being investigated. The roadway was reopened shortly before 9 a.m.
Grapevine Traffic Investigators are continuing their investigation into the cause of the crash.