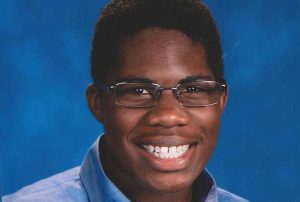 Music and relationships are important to Ben Kuykendall.
Coram Deo Academy (CDA) has provided an environment for the teen to cultivate some of the best relationships of his life.
The senior from Flower Mound is a member of the CDA band and baseball teams and is devout in his faith, something to which his music lends itself.
"For me, I think it is a way to bring God's word out to people," Kuykendall said. "It's not spoken through words, but through music. It's really cool, because I get to use music as a medium to bring God's word out to people and maybe bring them to Christ one day."
Kuykendall also plays the bass trombone in his church orchestra and holds down a part-time job, and said the thing he enjoys the most about attending Coram Deo is the fellowship.
"I love the students and I love the teachers," he said. "Not only are they our teachers, but they are also our friends. You can talk to them. They help you out and with your friends. At a public school, I may not have as tight friendships that I do at Coram Deo. It just feels like my friendships here are a lot stronger than they would have been at another school."
Kuykendall said he wants to be a Japanese or German interpreter when he grows up and said the thing he will remember the most about his time at Coram Deo is how attending the Flower Mound school has enriched his life.
"I would have to say all of the experiences I have gotten to share with my teachers and friends have been great," Kuykendall said. "Just all of the activities and events I have gotten to do with other people is a one-time thing that I will not be able to re-live."
Kuykendall plans to attend the University of North Texas.
Kuykendall's Favorites
Favorite Athlete: Josh Hamilton
Favorite Sports Team: Texas Rangers
Favorite Subject: Biology
Favorite Food: Shrimp
Favorite Movie: Madagascar
Favorite TV Show: Monk
Book Currently Reading: Farewell to Manzanar
Favorite Musical Group or Performer: Yo Yo Ma