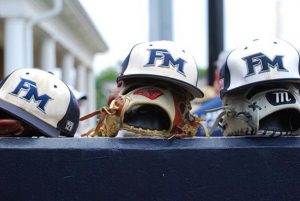 With a 4-2 win behind the complete game pitching of Parker Scott, the Flower Mound Jaguars advance to the Region 1 Quarterfinals to play the Coppell Cowboys at 7:30 p.m. Friday at QuikTrip Park in Grand Prairie.
Parker Scott recorded seven complete innings, allowed 5 hits, struck out 11 Panther batters and walked only two hitters in route to a 4-2 victory, sealing the Jaguar's sweep over the Midlothian Panthers on Friday night at Airhog Stadium in Grand Prairie.
The Jaguars recorded 5 hits, struck out only twice, and drew two walks for a total of 4 runs in seven innings.
This is the Jaguars 10th Area Championship in the program's 15-year history.