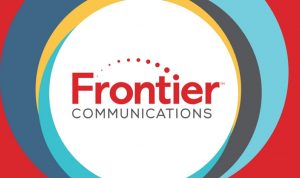 by Rhonda Lutzke, Area President, Frontier South Region
We know how critical our services are to the lives of our customers, and our customers rank highest on our priority list. That's why we take any and all issues they may be experiencing very seriously. We remain committed to every customer and to making sure they continue to enjoy their services. We could not be more grateful to those who have given us their patronage.
In order to better serve our valued customers and to resolve any issues they might be experiencing, we've developed a multi-faceted action plan that includes current and future measures that we're taking to assist customers.
Recovery Plan
Operations Staffing
• Completed training of the 450 former Verizon technicians, who are now part of the Frontier team in Texas. This training could only take place following the close of the transaction. Completion of the training has enabled Frontier to address install and repair activities at a higher rate, completing on average 900 to 1,000 per day.
• 11 additional technicians from Fort Wayne, Indiana, are assisting Texas customers through the end of May.
• Staffing up operations with additional contractors. We have added 45 to date and plan to add up to 65 in total, as required.
Call Centers
• For Texas customers, utilization of our full-time, US-based call center employees as the first choice call response team. As of today, our call answer times range between 30 seconds to 2 minutes, which is in line with our normal targets.
Rapid Response Coordination
• Implementation of a "SWAT Team" to coordinate the rapid response to customer escalations and service outages. This team complements our state and regional leaders, who are already working field operations.
Bill Credits
• Bill credits will be issued to customers who reported a service outage. This credit will be reflected on the customer's bill no later than the end of June. We will address other credit issues on a case-by-case basis.
Video On Demand Services
• In addition, resolution of the temporary, limited content availability in the Video On Demand (VOD) library for some of our FiOS TV subscribers. VOD content is functioning today, and we are working to load more than 100,000 additional titles into the VOD library, placing a priority on loading the most popular content first. We expect to complete this process within the next several weeks. We will also ensure that all content that customers have purchased previously is available to them.
Again, we are sincerely sorry for any service issues our Texas customers may have experienced due to this transition. As we work toward the future, we want to make sure our customers know that every one of them matters to us and that we will continue to strive to earn their confidence and trust.