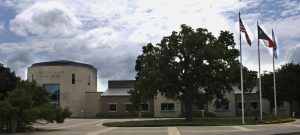 UPDATE: Due to the damage to the phone lines, crews were unable to splice them back together. A new conduit system has to be installed. The contractor estimates completion by Wednesday morning, May 18. Frontier reports Internet and cable TV were restored Sunday afternoon.
ORIGINAL STORY: A contractor accidentally cut three major Frontier phone lines in Highland Village on Thursday causing a phone service outage throughout most of the city.
The outage initially included thousands of homes, 911 service and city offices. Emergency 911 service was later restored. The police administration phone lines are also temporarily back up at this time. 
Frontier crews are on site working to make the repairs, which will require splicing that runs through the manhole system.
Frontier management assured the city they will stay on site until repairs are made. It is anticipated crews will need to work through the weekend to completely restore service, city officials said.
"The contractor followed all precautions and procedures, but unfortunately these phone lines were not marked," the city stated in a press release.
Check back for updates.