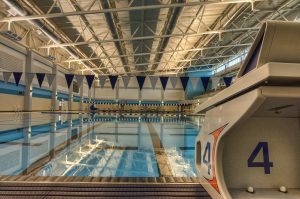 The LISD Westside Aquatic Center in Lewisville is temporarily closed after a portion of the heating, ventilating and air conditioning duct system fell from the ceiling over the weekend.
The facility was empty at the time and no one was injured, according to school officials.
Officials said that the facility will be closed until the district can ensure it is safe for students, staff and community members to re-enter the building.
External experts and the district's Construction and Facility Services teams were assessing the damage
and determining a plan to move forward as of Tuesday afternoon.
The 75,000 square-foot facility on FM 3040 just east of Flower Mound opened in 2014.