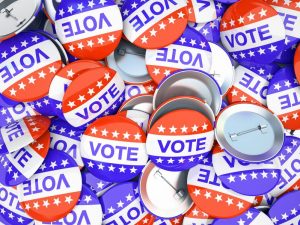 Voters headed to the polls Saturday in southern Denton County to determine the outcome of several municipal and school board races.
Flower Mound
Mayor Tom Hayden will serve a third term after defeating longtime resident Janvier Scott with 2,896 votes (64 percent) vs. Scott's 1,475 or 33 percent. The third mayoral candidate, Jim Berendt, dropped out of the race April 20 and garnered 135 votes or 3 percent.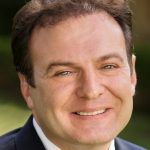 "I am pleased Flower Mound voters have expressed their confidence in the direction our town is going in," said Hayden on Saturday night. "I'd like to thank everyone who voted and all of the candidates who ran to serve the town we all love."
Two-term incumbent Bryan Webb will stay in his Place 2 seat with 2,836 votes (64 percent) over challenger Sandy Fambrough (1,570/36 percent).
Planning & Zoning Commissioner Don McDaniel topped Jim Engel, who expressed his opposition to the increased population density in Flower Mound, 2,644 to 1,729 votes (61 to 40 percent) for Steve Dixon's Place 4 seat.
Jason Webb garnered 2,636 votes (60 percent) to Cathy Strathmann's 1,742 votes (40 percent) in a Special Election for the one-year unexpired term in Place 1.
Read more about the Flower Mound election here.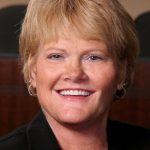 Highland Village
Voters favored incumbent Mayor Charlotte Wilcox over challenger Jim Archibald. Wilcox had 963 ballots cast her way (86.14%) vs. 155 (13.86%) for Archibald.
"I am humbled beyond words and appreciate the support and encouragement from all of you," Wilcox posted on her Facebook page.
Barbara Fleming won the three-way race for the unexpired Place 4 term of Patrick Coon with 632 votes (58.46%). Dan Jaworski received 375 votes (34.69%) and Richard Rega had 74 votes (6.85%).
Incumbents Michelle Schwolert, Place 2, and John McGee, Place 6, ran unopposed.
Lewisville ISD
In the Place 4 race, Katherine Sells easily defeated Fairooz Adams with 79 percent of the vote.
The Place 5 contest was tight but Jenny Proznik of Frisco won with 3,119 votes (44.49%) to Allison Lassahn's 2,860 (40.79%). Will Ferson of Flower Mound came in a distant third with 15 percent of the vote.
LISD Place 3 candidate Angie Cox is running unopposed for another term.
Argyle ISD
Brad Lowry and Jeff Williams were the top two vote recipients, claiming the two open seats. Lowery had 730 votes and Williams received 585 votes.
Current school board president Brian Ratcliff fell short of being re-elected by just two votes to Williams.
Double Oak
Residents passed a sales tax increase of 1 percent to help cover the costs of repaving roads and public safety. The current combined sales tax is 7.25 percent and the rate will increase to 8.25 percent.
Bartonville
Town Council Place 2 incumbent Jaclyn Carrington fended off Richard Yerxa 268 to 120 votes, while Jim Murphy unseated Place 4 incumbent Betty Medlock 249 to 134 votes. Mayor Bill Scherer is running unopposed for re-election.
Bartonville voters also approved Prop. 1 with 82 percent approval, which reallocates sales tax revenue by reducing the rate for the Community Development Corporation from one-half of one percent to one-quarter of one percent; and increasing the rate for street maintenance and repair from one-quarter of one percent to one-half of one percent. There will be no change in the town's overall sales tax rate of 8.25 percent.
Click here to see final voting results.