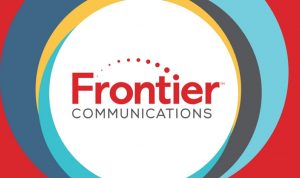 Many southern Denton County residents and businesses continue to have issues with Frontier Communications since they took over Verizon FiOS service in Texas on April 1.
Flower Mound and Highland Village are the two latest municipalities to recognize their residents' frustration regarding the transition and have called on state officials for help.
While the cities themselves does not regulate these services, officials have been working to assist those who have been impacted negatively.
Jimmy Stathatos, Flower Mound's Town Manager, and his staff, spoke with the vice president and general manager of Frontier Communications in a recent conference call to relay residents' concerns and request an update as well as a plan of action.
"Frontier has assured the Town they will be working to correct these problems and have devoted additional staff to Flower Mound customers," stated a press release from the town.
In addition, the town contacted State Rep. Tan Parker as well as the Public Utility Commission (PUC) of Texas.
Highland Village Mayor Charlotte Wilcox likewise submitted a letter to the PUC on behalf of Highland Village residents. The letter was also sent to Rep. Parker, Texas Senator Jane Nelson, and State Rep. Ron Simmons.
This follows an Open Letter to Frontier and state and federal officials from Double Oak Mayor Mike Donnelly.
In the meantime, Frontier provided the following contact information for residents and businesses:
• Residents: Call 800.921.8101 for customer service or visit meetfrontier.com/contact-us and select "click to chat"
• Businesses: Call 800.921.8102 for customer service