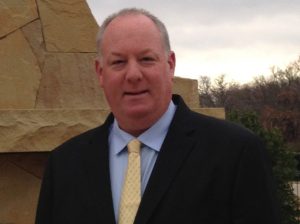 TO: Senator Jane Nelson, Representative Tan Parker, PUC Chairman Nelson, PUC Commissioner Anderson and PUC Commissioner Marquez; Federal Communication Commission Chairman Wheeler, FCC Commissioner Clyburn, FCC Commissioner Rosenworcel, FCC Commissioner Pai, FCC Commissioner O'Rielly; Frontier Communications CEO Daniel J. McCarthy:
It's my understanding that Frontier Communications staff are scheduled today to brief the Public Utility Commission of Texas (PUC) on its operations in the State of Texas. If I'd known sooner I would have come to Austin to attend PUC meeting and provide the following comments in person:
I serve as the Mayor for Double Oak, Texas which is located in Denton County, Texas.
I know all of you are fully aware of Frontier's problem issues that's been reported by Texas residents-businesses and television news stations since Frontier Communications took over Verizon operations in Texas.
Many of my town residents and others in nearby communities are still reporting and suffering from outages of phone and Internet, loss of On Demand programs they previously had, long waits when they call into customer service, long waits to get field techs to their homes and businesses, having to call back in to generate new complaint ticket because Frontier customer service phone reps say they cannot find active service ticket, higher monthly bills than they had with Verizon and difficulty with Frontier customer service call centers.
My residents and others in nearby communities are very frustrated and angry with Frontier Communications. They are calling and emailing Frontier and if/when get some help, it's been reported to me that it's weeks before a resolution to their problem. Some have reported that they are still waiting for Frontier Communications to resolve their issues.
Texas residents and my Double Oak residents need the PUC and FCC to demand Frontier Communications get their Texas operations in order immediately. Frontier Communications needs to be held accountable and owes the PUC Commissioners and their Texas customers a full complete truthful explanation but as important is they fix what's broken and improve their Texas customer service.
"Frontier Communications needs to get its act together and spend more money, energy and time on getting its Texas customer operations in order and less on tv advertising telling us Texans how good their service is in Texas!"
Quite frankly, with all the complaints currently out there about Frontier Communications, it is alarming.
Their customer service is unacceptable and I hope you will grill the Frontier representatives today and tell them they better improve their Texas operations and customer service and require them to report back to the PUC soon on improvements they have made.
Regards and thank you for your service and time,
Mayor Mike Donnelly
Town of Double Oak