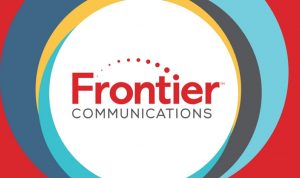 It has not been a smooth transition from Verizon to Frontier over the past couple of weeks after Frontier closed a $10.54 billion acquisition of Verizon's  landline telephone, broadband and FiOS services in California, Florida, and Texas.
The acquisition included approximately 3.3 million voice connections, 2.1 million broadband connections, and 1.2 million FiOS video subscribers.
Almost immediately, some Frontier customers complained of service disruptions, missing on-demand movies, and poor customer service. In response to these concerns, Frontier provided this statement to The Cross Timbers Gazette:
"Shortly after the conversion some customers experienced service disruptions, which we quickly worked to resolve. We are also aware that some customers are experiencing issues viewing some of the previously available Video on Demand (VOD) content as well as with registering for a Frontier ID.  
VOD content is now available and we are continuing to add more titles each day, including those movies and TV shows previously purchased by customers.  We are also resolving the outstanding issues some customers are having related to Frontier ID and accessing their account information.
We want to assure our customers that they do not need to be concerned if their bill was due during this transition period because no late fees will be applied to their account for the first month.  
To learn more about Frontier and the conversion from Verizon, customers should visit meetfrontier.com. 
We are completely committed to each customer's satisfaction.  Residential customers in need of assistance should call 1-800-921-8101.  Business customers should dial 1-800-921-8102.  Alternatively, customers may also contact Frontier Customer Service via Live Chat by visiting meetfrontier.com."