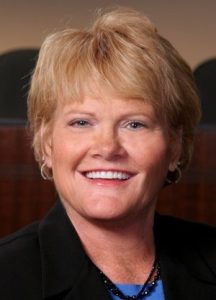 It's May and that means it is special event season in Highland Village. We have a lot of activities for everyone in the family this month.
On Saturday, May 7, we will be celebrating the work of our local artists at the Highland Village Art Festival. This is the second year for us to partner with The Shops at Highland Village to hold this all day art festival. You'll see local artists demonstrating and selling their gallery quality artwork. We'll also have children's activities and live music; plus we're right at The Shops at Highland Village so there are plenty of options for dining or shopping the stores. I encourage you to come by and see the beautiful art that is created by members of our community.
Also on Saturday, May 7, the Highland Village Fire Department is holding the Community Wildfire Preparedness Day event. Join individuals and groups of all ages on May 7, and participate in national Wildfire Community Preparedness Day activities that will make our community safer from the impacts of future and past wildfires. The Highland Village Fire Department encourages area residents to participate in this event by joining us at the Fire Department in one of several activities, including a shoreline trash pick-up, fire prevention activities through brush clean-up in the Brooks Court and/or Castlewood neighborhoods, and by handing out Wildfire Education Materials at locations to be determined.  In-N-Out Burger will be on hand starting at 11:30 to serve lunch until the meals run out. Sign up early and invite your friends, neighbors, boy scout/girl scout groups and clubs to join us.
Election Day is also Saturday, May 7. We are having a municipal election this year along with the Lewisville Independent School District Board of Trustee Election. If you didn't vote during early voting I encourage you to vote on Election Day. All Highland Village precincts will vote at the Municipal Complex on Saturday, May 7.
On May 6 we are starting up our Movies in the Park series. This year we are holding each event at a different park in the city. This is a great opportunity to take the whole family to one of our beautiful parks and enjoy time together while watching a movie.
We are excited to Celebrate Highland Village on Saturday, June 4. The morning events of Celebrate Highland Village will take place at Unity Park. We'll have the 1k/5k run, the family fishout and the celebration of Arbor Day with a proclamation and free native Texas redbud saplings. You'll want to be sure and join us in the evening at Pilot Knoll Park where we'll have music by The Party Machine Band and then our spectacular fireworks show right on the shores of Lewisville Lake.
And coming soon is the opening of Doubletree Ranch Park. Owned by Highland Village's first mayor, Robert DuVall, Doubletree Ranch was once a "Dude Ranch" for wealthy visitors. In 1963 Robert DuVall led an effort to incorporate Highland Village and became the city's first mayor with "city hall" being at the Doubletree Ranch. Much of the property owned by the DuVall's was sold for development and Robert's son, Duncan, became the sole proprietor of the remaining ranch. Through the years many corporate events and retreats, dances, wedding receptions and family gatherings were held at Doubletree Ranch. After Robert's death in 2000 attempts to sell the ranch to the city met with rejections. The ranch eventually sold but development of the property never came to fruition. In 2009 the City, utilizing 4B sales tax dollars, purchased Doubletree Ranch from the Trust for Public Land and began transforming it into a master planned park recognizing the rich heritage. We are so excited to share this beautiful new park with all of you. Stay tuned to the city website and Facebook pages for information on the grand opening event.
We do have much to celebrate in Highland Village. I thank you for your continued support and your commitment to making Highland Village a great place to live, work and raise a family. I hope to see you at one of our many May events!